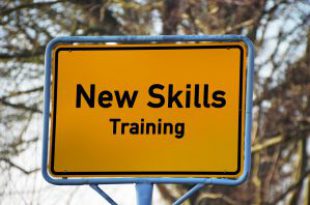 Anything that you can do by yourself, you can do it better if someone is there to guide you. Tutoring services are one of the most sought after in any city. Right from primary school homework, to entrance exams like JEE and language tests such as IELTS and PTE, you need a tutor for everything.
But finding a tutor for PTE Academic is quite a task, one because it is a relative new exam and secondly, almost everyone who has taken the exam now insists on teaching for it, making the marketplace full of low quality tutors promising quick results.
This article will help you get through the noise and find the right tutor for PTE.
Experience is important, and nowhere more than in teaching. The first thing that you look for is the tutor's past record and experience of teaching students for PTE Academic.  In fact, Scott Wilson, a teacher with more than 10 years of experience think that is the single most important factor that differentiates good PTE tutors from the bad. At his online coaching institute Sure Way English – https://surewayenglish.com, they only hire PTE teachers with more than 5 years of teaching experience.
The tools that a teacher uses tell us a lot about the teacher! If all the tutor has to offer is a collection of stolen materials from here and there, it is safe to assume you won't learn much from him.  Good tutoring services such as Sure Way English, have their own developed study materials over the years. They don't just dump books and questions at you, but teach you how to make the most of each and every study material.
Try them out! You never know the quality of teaching till you try out the tutors. This is the precise reason why companies like Sure Way English offer a free online PTE course. It's a good opportunity to check out the lectures, materials and then decide if you want to enrol for the full course.
Make a shortlist of prospective tutors and then make an informed decision. Your decision will also have to factor in things like course fee, time requirements, and any adjustments required to your daily schedule to fit in the course. That is why more and more students these days prefer online PTE courses to traditional classrooms.
Now you are almost ready to make your decision. One last thing – check the reviews and student testimonials, but don't make them the biggest factor in your decision. Reviews and testimonials can be easily manufactured. So, use them as only signal.
If you follow all these steps, you will find yourself in the best PTE course. But what matters is the results, isn't it? So, don't take it easy yet. Follow the course, put in your time, study the materials diligently and practice as much as you can. You might find that you need more help in a particular area than you thought earlier. Don't hesitate to ask your tutor for a tailored plan or an adjustment to your course. It is important to focus on areas where you are weakest than spend equal time on everything.
After all the preparation, you will still have to give the exam. Go in with a positive attitude and with a well-rested mind and brain. You will nail it for sure!