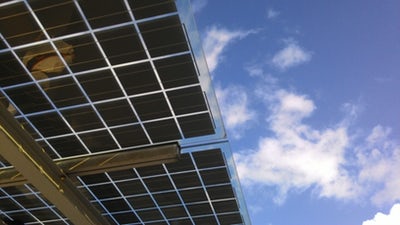 All the best! You have just completed laying the foundation for building a new home. Now, your better half wants to install solar water heater services in the new home. Because she thinks that the change to solar heater system instead of the traditional method is better for the future. And she is right. In this article on how solar water heaters can help save money in your new home we focus on the advantages of installing this device in your home.
Demand For Hot Water
In recent times, bathing in hot water has become a fashion. And in all the homes, you have geyser appliances. But the energy used is large. When you look at the monthly electricity bill, nearly eighteen to thirty percent of the charges are linked to hot water.
How Solar Water Heaters Can Help Save Money In Your New Home?
More people in all parts of the globe have woken up to the idea of conserving natural resources. The solar water heaters are the best way to minimize cost related to heating the water.
Sunlight is free throughout the year. These devices use free sun rays from the sun to heat water. After you have paid for the installation part, you can see the reduction in charges of your electricity bills.

You may get variable savings depending on your climate. In a sunny place, you can save more on electricity bills, and in winter, the reduction in charges will be low.

You are doing your part to save Mother Nature. You get electricity by burning coal. So the Co2 emissions are reduced when you opt for solar water heater systems. You are saving the natural resources for future generations.

Also, the costs for maintaining your solar water heater systems are low.

Some brand models come with good warranty plans. For models which have crossed the warranty period, you can rely on companies such as bro4u. They have qualified, verified solar water heater service professionals in their customer care team to fix any problem related to solar water heater systems. You can download the bro4u app to book a technician in QuickTime.

Real estate experts say that homes with solar water heaters sell faster at a high price. The solar heating system installation is one of the best investments you have made for hefty returns during the selling of the property.
These are some ways how solar water heater
Are there other factors to be taken into consideration. Please read below –
Why Do You Need A Solar Water Heater Installation Professional To Inspect Your Home?
The reason, there are various factors to be taken into consideration.
He will have to check if there are sunny places to install solar panels.

After assessing your home, he can suggest the best solar water heater system as per your requirement.
Common Solar Water Heater Problems
Yes, there will be some small repairs. But if you have carried out the maintenance checks as per the instructions of the manufacturer, then the appliance will work to its potential.

You should check for leakages of the anti-freeze liquid. If a similar problem exists, then you can sense a strong smell near the solar water heater. You should contact a repair technician to fix the problem as early as possible.

Are you getting cold water? Then you need to contact a technician.
Conclusion
In this article on how solar water heaters can help save money in your new home, we have touched only the major points. Do you have information on more benefits of the solar water heater systems? Put a comment in the Review section.