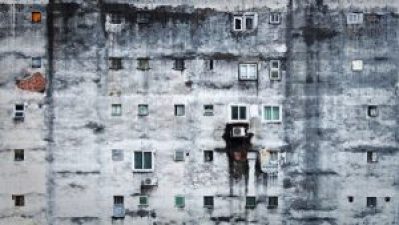 Many people are fond of installing tiled walls and floors inside their respective homes – especially in bathrooms and kitchen areas. There are, after all, many perks to using tiles in areas of the house that deal with a lot of moisture, oils, stains, and other types of debris. However durable and dirt-resistant your tiles may be, the tile grout still remains vulnerable to dirt and mold growth. You can try sealing it with the best grout sealer in the world, and yet, microbes will still find a way to permeate it sooner than later.
When it does happen, just remember that you can always call the anti-mold cops over for a quick makeover. Question is, when do you know it's time, really?
When Your Kitchen Sink Start To Stink
You may find yourself wandering into your kitchen one day, drawn in by a nasty odor, but when you look around, nothing seems to be amiss. Your kitchen is spick and span. There's nothing on the sink, nothing on the countertops, and no leftovers on the tables. Still, you smell something awful – something you know you wouldn't want your guests to smell. Thus, the search for the foul odor begins. As you desperately search for the smelly culprit, one thing got your attention.
Yikes! You notice your tile grout doesn't look the same as before. In between the tile is a darkened grout that looks like it hasn't been tended to for years. Then you think "Oh, this must be where the smell is coming from."  Well, my friend, you are 100% right. Mold and grime can accumulate in the grout lines of your kitchen. The moist and mostly wet environment around your sink is the perfect place for them to proliferate. Get rid of the problem now to avoid running into more problems later.
When Your Bathroom Floor Looks Rotten To The Core
Next we have the bathroom. If we were to make a contest about which part of the house has the moistiest environment, the bathroom would win without question. In Chinese Feng Shui), the bathroom is even regarded as a source of negative energy because it's a place where we (people) release bad energy – if you know what I mean, lol. But seriously, we cleanse our bodies inside the bathroom every day. The dirt we don't want on our own skin is washed away on the bathroom floor and overtime they accumulate. They even create their own moldy communities. However, this much is to be expected, especially with the bathroom being a moist environment and all.
When your bathroom floor (and walls) start looking like they haven't been treated well for decades, it's really high time you pay more attention to them. Not only do molds look nasty, they're also very slippery. So it's definitely an ALARMING health hazard. Call up the mold remediation team and remove mold in your bathrooms today!
When Your Eyes Burn Mad Because Of Allergies So Bad
If you're sensitive to dust and pollen, then you're probably allergic to mold too. They're like the golden trio of the allergen community. When you're eyes start to itch so bad and your nose runs like crazy whenever you step inside a specific room at home, then it's probably because you're housing a whole lot of mold in there. Allergies are dangerous. Don't let them get worse.
When Your House Is A Mess And You're Under Stress
Last but not least is peace of mind. Looking at a moldy counter or a moldy wall is no way to relax your nerves when you get home from work. They're very nasty to look at and can ruin your home's cozy atmosphere. Worst of all, they don't stop multiplying if you just leave them be. Sure, today it's just a small spot. Tomorrow, well, nothing may seem to change. But everyday they're growing microscopically. Until one day, BOOM! They've got your tiled floors, counters, and wall corners covered. Thing is, for problems like these, you have to cut their reign short. The sooner you rid your house of mold, the sooner your life becomes better. Think about it.