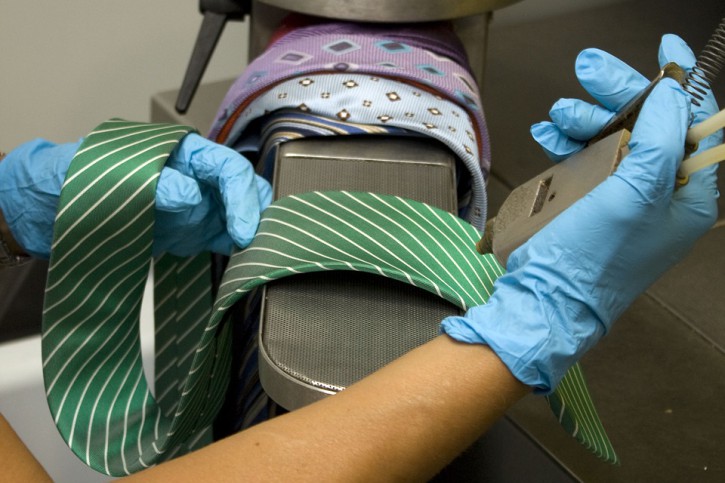 A wedding not only bonds two individuals but two families in a strong relationship. So it is a grand occasion. And the clothes, worn at the wedding, they always occupy an important part among the other clothes. So, if you are looking for the best professionals, the answer is Bro4u app. This is the right answer to your question – which company has the best dry cleaners in Hyderabad? You may have asked just one question, but we can understand the other questions attached. In this article, let us give you the fine details of booking a service at Bro4u's vendors and also the answers to your other unasked questions. Please note, Bro4u vendors are known for their best laundry services in Hyderabad.
It is a little difficult to find reliable, experienced dry cleaners in Hyderabad. But our Bro4u app has only reputed dry cleaning service providers in the vendor list.
Which Company Has The Best Dry Cleaners In Hyderabad?
Here are your doubts associated with the question asked above.
You will be glad if the company provides doorstep laundry service for your wedding clothes in Hyderabad.
You should have the option to schedule the pick-up and delivery of clothes.
The company should have experienced professionals and special equipment to take off any stains in the clothes.
They should use only quality detergent powder.
You will feel convenient if the company gives options such as paperless billing and electronic cash methods.
Your expensive wedding clothes should not get mixed with other clothes. The specific company should use standard hygiene cleaning methods.
There should be no color fade, cloth damage after the process. You receive the garments back fresh after the wash.
How Can The Bro4u App Assist You?
We suppose you have completed reading the above questions. Bro4u's vendors satisfy every answer. Shall we have a look at them?
Bro4u's vendors, who have the team of best dry cleaners in Hyderabad offer doorstep service at your convenience.
You can schedule the time for pick-up and delivery of your wedding clothes. The Bro4u app is very easy to navigate and you can make the necessary changes with few clicks.
All the professionals have passed the standard verification procedure by the Bro4u team. They possess special equipment to take care of other services such as stain removal and other tasks.
Our vendors offer eco-friendly chemicals to wash your clothes.
You can pay cash on delivery. You can also make use of digital payment options. The app gives complete transparency of the process.
Our vendors offer the most hygienic process for dry cleaning your wedding clothes.
Our prime focus is on customer satisfaction. A customer executive gets allotted to your ticket number after you place the booking. They will keep a track of the process unless the clothes are returned back to you in proper fashion.
There are other benefits also.
There will be no hidden charges. However, for expensive clothes and stained apparels, the price may vary depending in the method.
It is very easy to download the bro4u app, install in your mobile. You can easily navigate through the app and search for the best dry cleaners in Hyderabad. Four minutes is all it takes to book a service.
Bro4u has a commanding presence in Bangalore, Pune, and Hyderabad. It offers more than 50 plus home care services other than dry cleaning services in Hyderabad.
What Is Dry Cleaning?
Just visualize for a moment. When it comes to washing clothes, you use water to remove the dirt. But dry cleaning is the process of removing dirt and stains by using relatively less amount of water or no water. The specified clothes get treated using liquid solvents. Now you know how the term came into existence. It was to give a difference between using solvents and water-based cleaning.
Types Of Equipment Used In Dry Cleaning
Rotating wash cylinder
Pump for circulating the solvent
Tank for storage of solvent
Filters
Dryers
Distillation system
High-quality solvent
Which Are The Clothes That Need To Be Given For Dry Cleaning Services In Hyderabad?
We have given only a few points below. But they are sufficient to clarify the simple doubts.
1. Silk cloth
Does your saree contain more than sixty percent of silk? Then you need to take special care to protect the natural fibers.
2. Soft Leathers or Suede
Suffered a spill? Then you need to opt for experienced professionals to provide dry cleaning services.
3. Muslin or Cotton Voile
A mere mention of these two types, and you know they are very delicate. Even with hand wash, they can get damaged. So, opting for service from professional dry cleaners in Hyderabad is the only method.
4. Cashmere
Some clothes add to your personality. Cashmere is one among them. To ensure that cashmere is clean, you need to give it to the shop having the best dry cleaners in Hyderabad.
5. Beaded garments/Sequin/Embroidery clothes
These types of cloth have a fine work of art. Are they included in your wedding clothes? Then you have to get it cleaned only from the best dry cleaners in Hyderabad.
What Are The Stages Involved In Dry Cleaning Services In Hyderabad Or Anywhere?
1. Pre-treatment Or Stain Removal 
The concerned dry cleaner executive will check the clothes in front of you, your family member. You can clarify your doubts or tell him if there is a requirement for special treatment. A dry cleaning process becomes complete after the removal of stains or dirt.
2. Dry Cleaning
Your wedding clothes get immersed in a solvent containing high-quality detergents. They get a thorough wash in the machine.
3. After-treatment
Bro4u's experienced dry cleaners in Hyderabad check the cloth after the treatment for stains and dirt. Usually, the stains get removed at the first treatment.
4. Finishing
The last activity consists of presses for removal of creases. Then folding is the final stage. You can wear the wedding dress in all grace and splendor.
How To Check If The Cloth Needs To Get Dry Cleaning Service In Hyderabad Or Anywhere?
A good question. Please read the clothing label. It will specify 'dry clean only'. You need to give them to a professional dry cleaning service in Hyderabad or anywhere else. If you intend to do the washing by machine or manual hand-washing, the clothes may get damaged.
Types of Clothes
Do you have expensive silk, cashmere, jackets or coats, that can shrink or can get soiled to other colors? Then you have to opt for professional dry cleaners in Hyderabad or anywhere else. A dry cleaning expert knows the techniques to cater to the specific fabric. He/she can also handle the special needs of expensive clothes.
Garments made of velvet, wool, silk, taffeta, acetate and fabric blends should get professional dry cleaning service. There are some expensive clothes which say, that the cloth needs the services of expert dry cleaners in case of stains or accumulation of dirt. Home care and wash will only damage the clothes.,
When Should You Opt For Services From The Best Dry Cleaners In Hyderabad?
Did your favorite shirt get stained in a bachelor party? Did your expensive saree get a nasty spill while riding the vehicle? Do you stay in Hyderabad? Then you need to opt for the service of the best dry cleaners as soon as possible. The reason – to prevent stains and odors. Please note, it is difficult to remove a week old stain. And do not try tricks or hacks at home when it comes to expensive clothes. They may become dirtier in the bargain. Only the best dry cleaners in Hyderabad know the solvent to treat specific stains. They know the type of moderate solvent to prolong the life of your expensive cloth.
How To Prepare Your Wedding Clothes To Opt For The Services Of Best Dry Cleaners In Hyderabad?
Ensure that you check the pockets thoroughly. If you have gums or a small make-up item in the pockets or money or cash, then remove them. Anyway, our vendor will check the clothes before you and then take the pile.
Do you want the dry cleaning services vendor to find the stains with ease? Then ensure you put tape near the stain. Has the dress suffered different types of stains? Then mention them by phone or send a note. This will help in the stain removal process by the dry cleaners. You can also get back your garment, in full freshness as soon as possible.
Do you have a suit that has got a stain? Then ensure to separate the parts of the outfit.
You can clarify your doubts to the executive of the company who has the best dry cleaners in Hyderabad. Do you have broken buttons or zippers? Then the executive will take a note.
Information on Clothes That Do Not Need Water
We have put forward the below-mentioned points from the best dry cleaners in Hyderabad.
The following clothes react negatively with water. Example – wool, cashmere, and silk, albeit at a lesser extent. Wool shrinks when it is soaked in water and the same is true for cashmere. For these reasons, hand washing is not always recommended. If stained, you have to opt for the best dry cleaning service in Hyderabad.
Conclusion
We hope you have got the best answer to the question of best dry cleaners in Hyderabad. Our dry cleaning facilities are the best, and you just need to do a few clicks to book the service.
Bro4u's dry cleaners in Hyderabad have outlets at residential localities in most areas of the city. You need not worry about traffic woes, as they offer doorstep pick-up and delivery service.
Now, have you got the answer to your question about which company has the best dry cleaners in Hyderabad? The Bro4u app gives the perfect one-stop solution to your every laundry need. With our reputed dry cleaning service vendors all over the city, your search for the best laundry service in Hyderabad is finally over.
Summary
Here is the summary of booking the best dry cleaners in Hyderabad via bro4u
Budget friendly, Affordable rates
Online booking within four minutes
Expert dry cleaners in Hyderabad
High-quality materials for the cleaning process.
Prompt doorstep pick-up and delivery
Special equipment for stained clothes
Excellent customer service.
Avail of the best laundry services in Hyderabad with your fingertips at affordable prices.