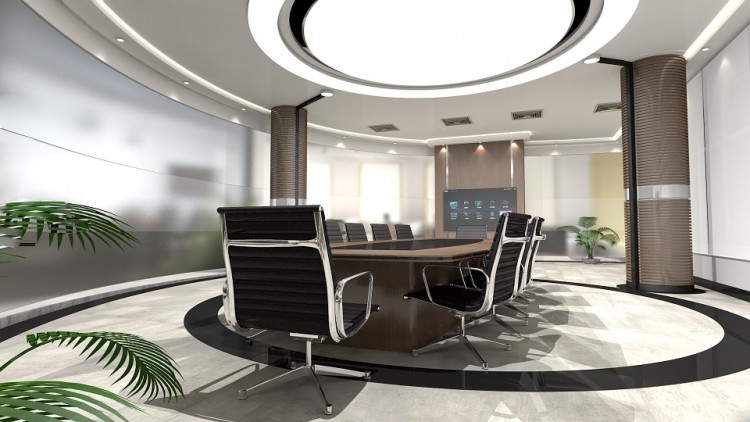 You have had a roaring year the previous time. All your teams have hit the target and you have made a decent profit. Now, you think of renovating your own office space to employ more employees. Although being a novice to building work, you know that the project needs the service of many handyman professionals. Is that all? In this article why does your office renovation project require an architect, we give the valid reasons.
Why Did You Opt For Office Renovation?
The reason, you understood, that the office members require a pleasant work environment. And there are four advantages of renovating your office –
If your office has an attractive appearance, it will leave the best impression on the customers or clients.

A good office atmosphere promotes productivity and will help your personnel achieve their goals with ease.

A renovated office gives a new look. As per HR experts, it can help retain in employee retention.
If you have sought assistance from the best architects, or civil contractors or other handyman professionals, then you can reduce nearly forty percent of your energy consumption.
Challenges
But the path to office renovation has many challenges. And this situation is where companies such as bro4u pitch in to give you the information on best architects in town. Through our multi-services bro4u app, we help you find the best architect design services for your office renovation project.
Why Does Your Office Renovation Project Require An Architect?
Are you in a similar situation? Then you need an architect for sure. The reason, your office personnel have to carry out their duties in the normal way. Also, you need a professional that can complete the office renovation project as per schedule. He should have the ability to deal with any problems that may arise during the process.
Design Ideas For Your Office
Every office needs a different type of renovation. So, an architect has to know about your plans for the office renovation project. Do you plan to add more employees to your office team? Then the process needs a complete restructuring of the office.
1. Do you need cubicles?
A cubicle has become the best form of space allocation for a large number of employees. An architect can make this option possible. A cubicle makes temporary and movable installations possible.
An architect can also help you design
2. Closed Offices
Do you want a section of your business enterprise to have a closed office? Then you may have members of higher management in your team. They will need privacy and silence. They may have to attend calls without any noise disturbances. An architect can help design the best type of closed offices as per your requirement. This is one situation why does your office renovation project require an architect in the first place.
3. Open Offices
Do you have a marketing team in your office? Then you can ask the architect to design an open offices environment. He needs to install partial walls for minimum privacy. But this kind of structure is needed for teams that need constant communication with each other.
4. Glass Office Walls
Yes, you may have an open office environment, but the marketing team head will prefer to be in a glass office wall cabin. The reason, his team members can understand his availability. The glass walls allow him to have the privacy required for his position of stature.
5. Conference Room
How can you forget the conference room? It is the heart of the office. Let it be team meetings or a business talk with clients, a beautifully decked conference room can convey the respect your company commands in the specific industry sector. This is another aspect Why does your office renovation project require an architect.
6. Recreation Room
In recent times, stress has become common in all work environments. So, every office has a recreation room. Space can contain entertainment aspects such as a ping pong table, video games or table tennis. An architect design services involve devising the perfect plans for your recreation room as per your need.
Now, do you understand why does your office renovation require an architect?
An architect's contribution is invaluable. He can assist you to increase the working space of the office cubicles, arrange temporary partition walls in another way and many more.
What are the other benefits? Why does your office renovation project require an architect?
An experienced architect, who is proficient in office renovation will help you save money. He will provide the right guidance in every step of the renovation process.

         

   

An office renovation project involves taking certain decisions at the spur of the moment. Challenges may arise in the form of labor and design materials. There are also chances that the plan may have to go through minor modifications. An architect can help you make the right decisions.

A qualified and experienced architect will have a team that comprises of builders, suppliers, civil contractors, and handyman professionals. He will assign timelines for their respective service and ensure that the project gets completed as per the schedule.

You may have a certain plan about the renovation of your office, but an experienced architect can understand if the changes can add value or not. They can make suitable suggestions in these situations.
Difference Between Civil Contractors, Designers, and Architects
Okay, now we come to the major part of a doubt. Is there a difference between the civil contractor, interior designer, and architect. Yes, it exists.
Civil Contractor
This professional makes the way for the new building. He will complete the building work as per schedule and manages handyman professionals.
Interior Designer
He makes the best use of interior space for the office personnel. He is the one who makes the decisions on colors, decorative items, and fixtures for the entire office.
Architect
He is the center point for the entire renovation process. It is the architect who designs the renovation master plan. The civil contractor completes this plan and then the interior designer makes his way to do the decorative work.
Sometimes, all the professionals work in coordination with each other. There are occasions when the architect and civil contractor have to adhere to the interior designer guidelines to set the dimensions, measurements for interior decoration. An architect ensures that the civil contractors and designers are following the plan as per your expectations.
Conclusion
Have you read the article and understood why your office renovation needs an architect? The benefits are many. The simple way – instead of looking at the option of hiring an architect as an expense, view it as a long-term benefit. By seeking the services of an architect, you can create an office that gets the maximum returns for your business.