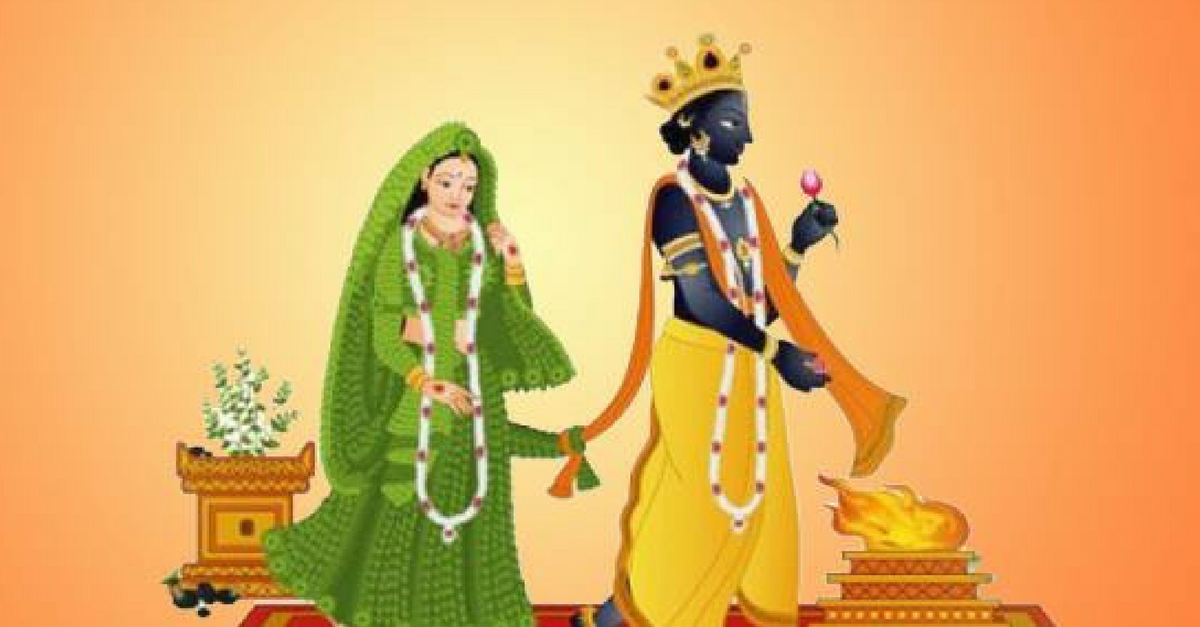 Tulsi Puja brings a divine feel to the home. As per the Hindu calendar, it is performed and celebrated in the auspicious month of Kartik. We find no home in the country without a tulsi plant as it comes with a medicinal benefit and there is a belief that Lord Vishnu resides in the place where tulsi is grown and gardened.
Benefits of worshipping tulsi plant in the month of Karthik
Every part of tulsi from leaf, bark, root, branch and trunk is believed to be divine. Applying the paste of tulsi wood to the deity of Krishna is considered to be the easiest way to impress the lord.
Worshipping lord Krishna with a tulsi equals using 100 variety of flowers as promised by the lord to tulsi devi.
Having a tulsi at home or just experiencing the presence of tulsi near home will get away all the sins including the sin of killing a Brahmin.
Medical science says that tulsi comes with a medicinal quality and has an application in most of the advanced medicine. Tulsi Puja is a way of expressing our tribute to the holy plant for bestowing our life with all goodness.
Tulsi is the dearest to Lord Krishna and considered to be the precious among all the plants and flowers.
The month of Karthik is all about lights and life. In this auspicious time, the mother tulsi visit every home to bless us and so every home gets ready to welcome her in the form of tulsi puja.
The vedas and holy books praises and defines tulsi as,
tulasy amrta janmasi sada tva kesava priya
kesavarthe vicinvami barada bhava sobhane

tvad anga sambhavaih patraih pujayami yatha harim
tatha kuru pavitrangi kalau mala vinasini
Meaning, tulsi was born from the ocean of nectar and is the dearest of all to keshava who burns the sins of kaliyuga.
Thank you for making time to read this article 'Benefits of Tulsi Puja'.  If you haven't celebrated tulsi puja before then this is the right time for a new beginning. This year Tulsi puja falls on Nov 11th and we thought we help you in preparing your home for it.  If you wish to give a new makeover to your home then we have house cleaning and painting service with the best service men on the board. On the day of puja, if you wish to decorate the tulsi brindavan with special lighting then we have electricians at your service. In the city of Bengaluru, it is hard to get purohits to home for puja and so we have puja service with learned purohits who comes to your place for puja with puja materials.
Get more out of life with doorstep home services from Bro4u. We are Bengaluru's most favourite home services platform with more than 50+ home services and 50,000 service professionals on the board.
If you are planning for tulsi puja then we have got your back. Contact us on 080-30323232 or download app to book our services on the go. Celebrate life and let us to be a beautiful part of it. 🙂