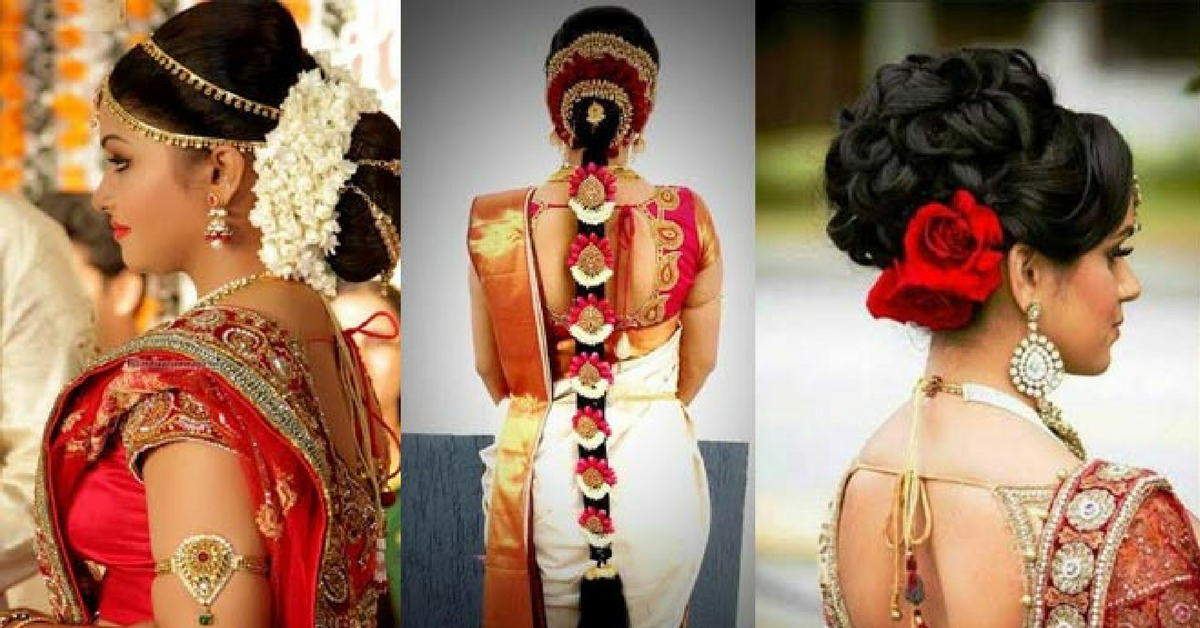 Do you want to have that perfect bridal look on your wedding ceremony? Wish to try something new on your special day? Here we are with the trending bridal hairstyles and contemporary hair updos which you can definitely try out and share with your friends.
As you know, wedding is the most awaited and a special event in every women's life and so is their excitement towards it. It is one life event that binds the two personalities, two cultures, two families and two lives. On this grand day, every bride wishes to look gorgeous than she is and one thing that has its place in the bridal functions is the Mehendi and wedding hairstyles. There are traditional hairstyles which are very much in, however with the trend, the women fashion has opened its wings to Contempo bridal hairstyles to give you a heavenly bridal look. Let us have a glance at these bridal hairstyles on today's read.
The Bridal Bun – Classic
Bun never goes out of style and is been one of the most common bridal hairstyles from ages. It is trending even today with its classical touch to it. This particular hairstyle has most opted because it brings you that galore and a charm on your face with hair combed back or making a middle part in the front. If you wish to have a puffy hairdo then this is for you. Having a Maang or get garnished with hair accessories and fresh flowers will enrich the hairstyle. It is a classic bridal hairstyle which is truly an epitome of beauty.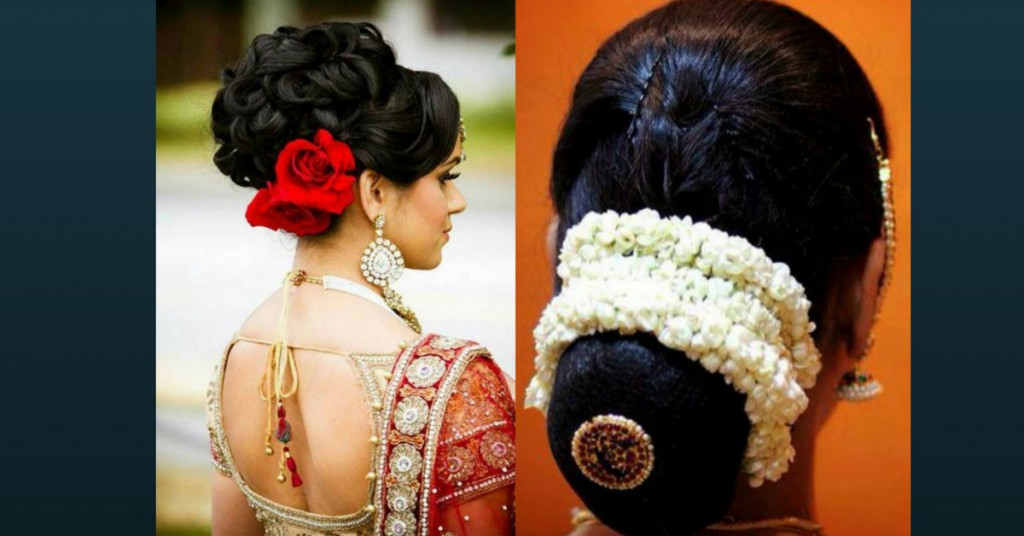 Half Updo
Another classy bridal hairstyle for open tresses. An impressive style that shows your hair lock pretty well and curling up your hair ends by leaving them loose will get you that playful movement to your hair. You can neatly set the front hair accordingly and the best match to this hairstyle is lehenga or a wedding gown than a saree. The half updo is trending to become an absolute stunner and indeed an enticing bridal hairstyle these days.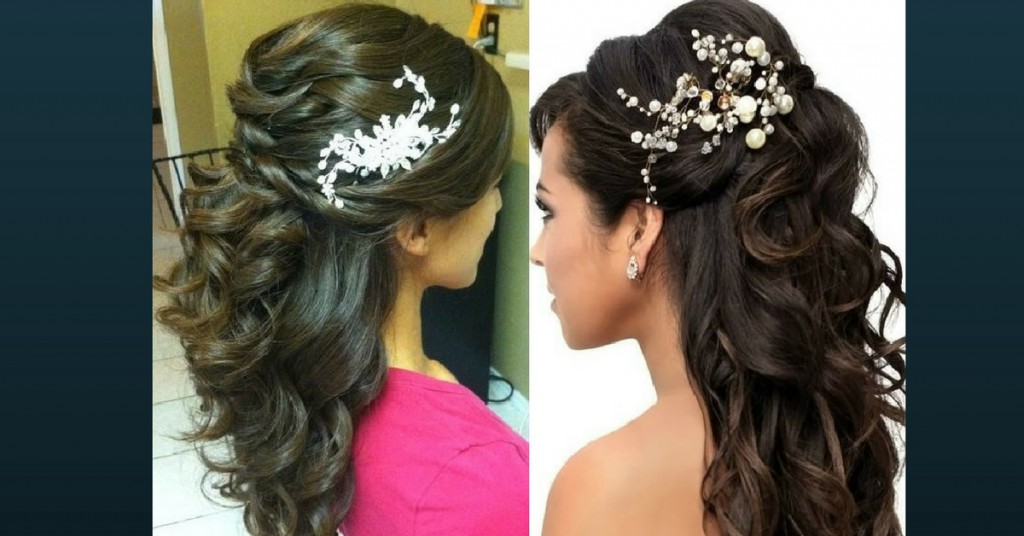 Chignon
Chignon falls under the must try bridal hairstyle with its traditional yet gorgeous hairdo. It is the favorite hairstyle for brides with a medium hair. Chignon looks great on Saree pallu over the head with a flower or ornamental garnish to it. If you are bit traditional yet wish to try something new then Chignon is a perfect match for you.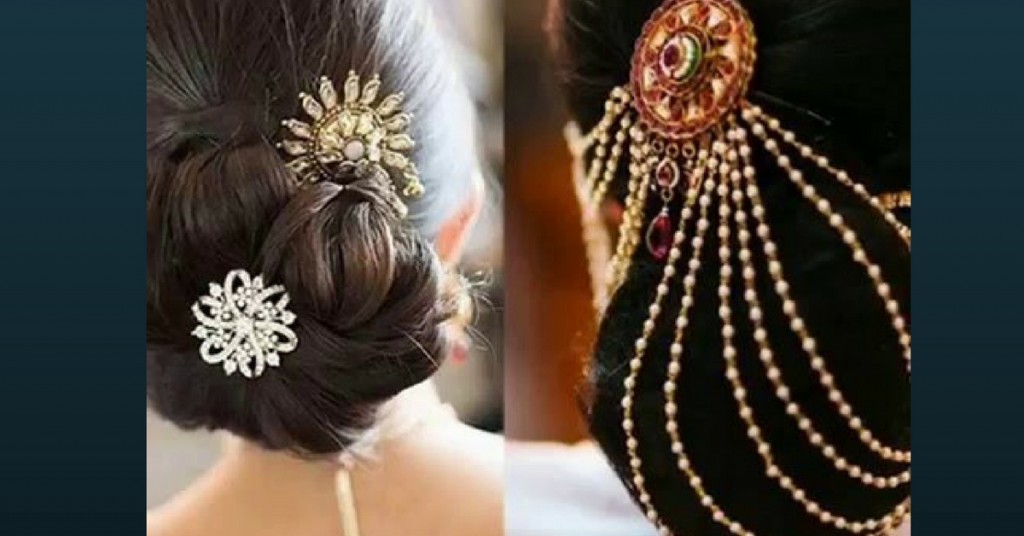 Braid it down
A popular Indian bridal hairstyle for medium hair and also the first choice of celebrities and the movie stars. It is a simple hairstyle which is a must try upstyle for weddings. The hairdo is an easy one that divides your hair into three sections from the top that starts with braiding the section in the middle followed by curl-ups and soft bounce. Great if you wear a simple necklace or earrings or a cute maangika that will add up to your bridal beauty.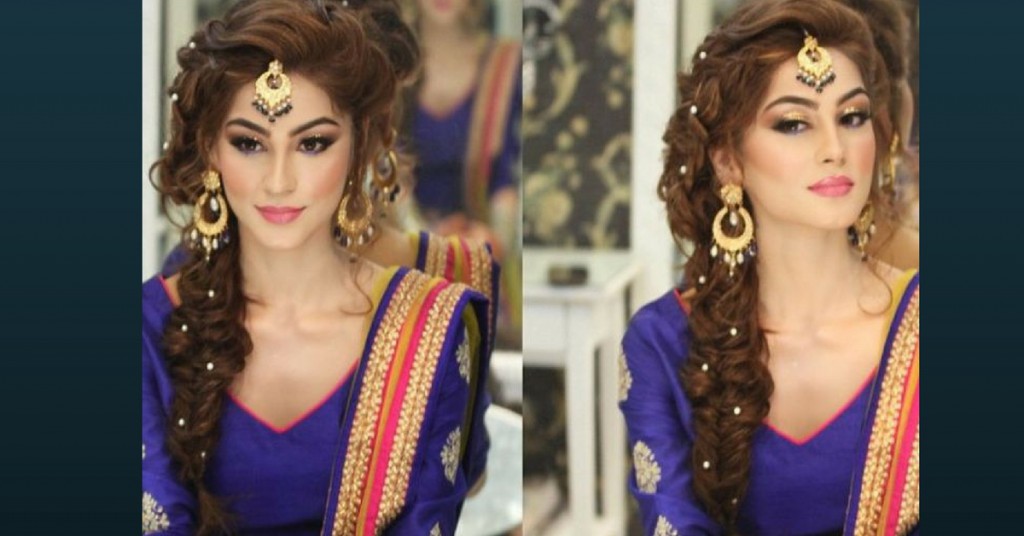 Curly down do
'Curly down do' with a middle parting is trending because of its simplicity. A redefined bridal hairstyle practiced especially in Indian weddings is one of our favorite. With maang teeka and a matching wear, 'curly down do' become your favorite too.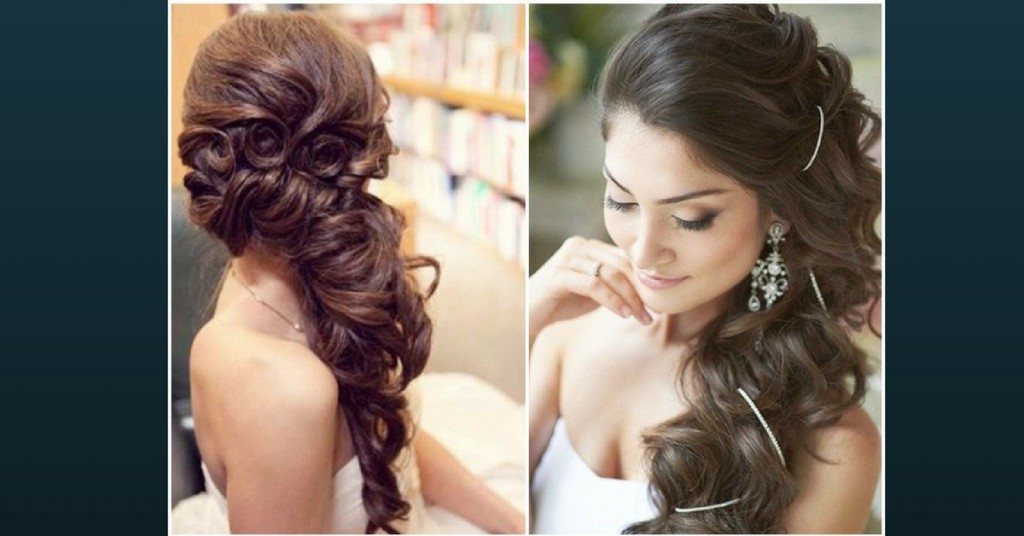 Twisted Bun
The bun itself is a classical bridal hairstyle but how about a twisted detail to it? Yes, this hairdo is for charming girls with thick tresses. A typical Gujarati lehenga, ethnic wear and a twisted bun with a soft bounce will get you a different look that you always crave for. Detail right and decorate well. This hairdo is dramatically gorgeous and beautiful.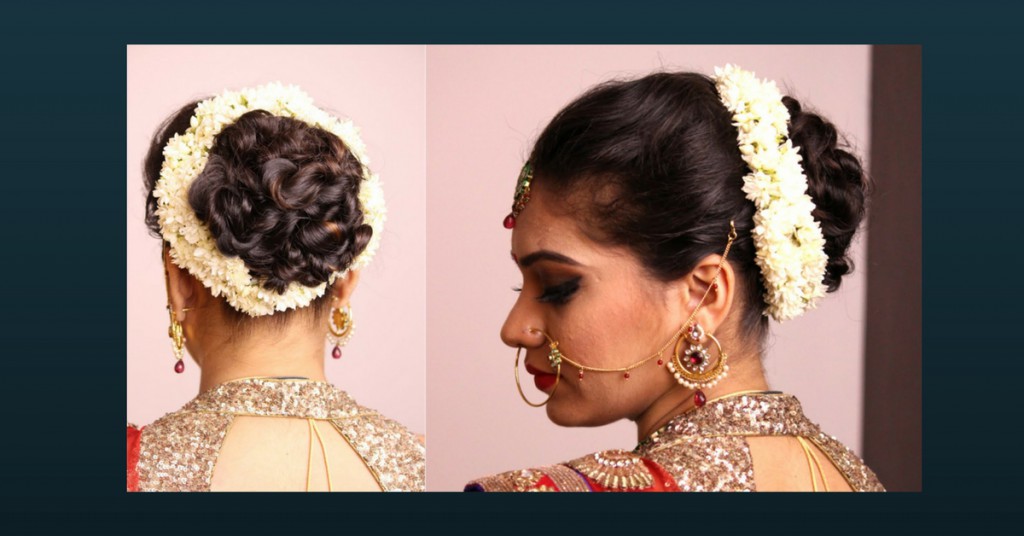 So, the list goes on and on. If you wish to know more on this, subscribe to our newsletter. Stay updated on Lifestyle, Fashion, and Home Decor.
Do you have a wedding coming up? We can help you with beauticians and Bridal Mehndi Artist. Do not forget to check our Doorstep Beauty service and Bridal Mehndi service.