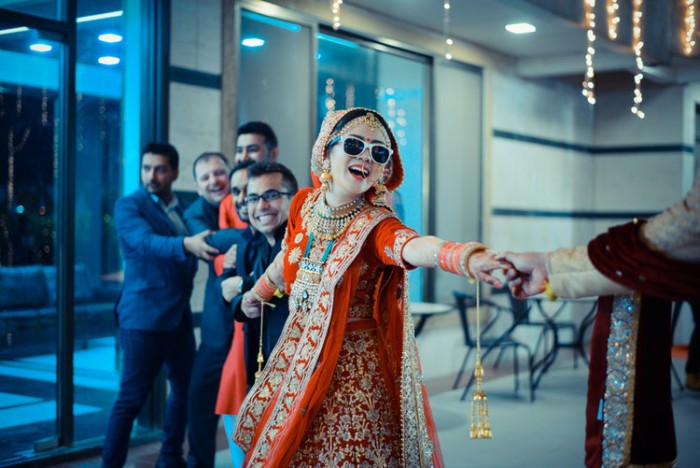 You look forward to one day which will change your life forever. The marriage. Wedding. You and your family try all means to have a fairy tale wedding. You want the day to remain memorable. Entrenched in your friends' and relatives' heart forever. But, is a marriage without challenges? In recent times, it is wedding photographers in bangalore who take care of every details. Right from the bridal dress to the welcome ceremony in a wedding. In short, they make the bride and bridegroom family feel relaxed. The wedding planners handle every part of the tense situation themselves. The reason, a wedding connects two families together. In a place like Bangalore, you can get many wedding planners, but who is the best?
The question, which wedding planner in Bangalore provide services for all Indian State level traditional weddings, is not a one point question
.
In fact, it asks for a wedding planner who knows the details to the dot in any Indian type of marriage. The question is about the details that go to make your wedding a royal grandeur.
What Are The Services You Expect From The Wedding Planner In Bangalore?
Planning for the wedding is a challenging process. The wedding planner has to put in place many different vendors to make your wedding a grand success. Some services they have to look into are –
Proper welcoming of the bride and bridegroom
Wedding theme

Selection of dress
Accommodation booking for the guests
Guest & Vendor management
The most important – handling expenses within the budget. They need to have the best vendor network.

They should have experiences in handling budget wedding to luxury weddings.
Now, where will you search for a wedding planner which exhibits all the above-mentioned qualities
? There is an easy way out. Bro4u. This online platform is the best place to search for top rated event services. Bro4u has reputed wedding planner in Bangalore in its customer care list. They have handled every type of marriages about all the Indian State traditions. You can get the information in their profiles. The best advantage, you have, is all have passed the verification process by Bro4u. So, you can
just
relax and book a service.
How To

Instantly

Place A Booking For The Top Rated Wedding Planner in Bangalore?
We, at Bro4u have made it very easy for you. The Bro4u app. You can, with ease, book a service from the comfort of your home or any other place within four minutes. Do you want more information? Then visit the website for further details.
Why Do You Need To Select A Wedding Planner?
A marriage occurs only once in a lifetime. And it is a bonding between two families. A small mistake can lead to uncomfortable situations. So, it is mandatory you choose the best wedding planner. They should cater to any unexpected challenges and turn them to a positive result. In other words, you expect
Personalized attention and service that keeps happy all the family and to-be family members

.
Understand your vision/theme. Then take it to the next level of attaining unparalleled results. In short make your family realize of a happy, excellent wedding. They should fulfill your contemporary needs.
The team members should exhibit commitment and ensure the satisfaction of the guests.
Guaranteed value for money.
And it is not only the wedding event that needs planning. In fact, there are other events concerned with the wedding such as –
So, your wedding planner needs to have experienced even in these categories also.
Are you looking to conduct your marriage in the traditional way in Bangalore? Then Bro4u comes as the ideal choice. Our wedding planners deliver good quality services. Please note, you can plan type of wedding. But, our team of wedding planners can help to make the occasion a grand success at your own budget. You can also hire the best photographers in bangalore 
In a marriage, it is vital to hit the right note for the special occasion. Make your marriage enjoyable with Bro4u.