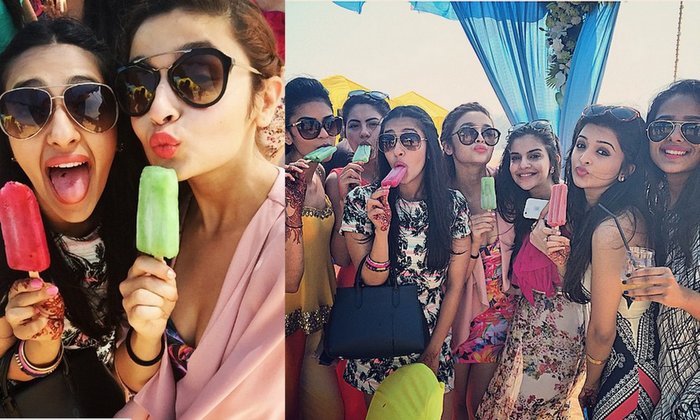 I'm not a wedding fanatic, in the sense that I feel weddings are sort of a boring kind. I usually avoid walking to wedding halls if there is any wedding in my relations but I find no option when my friends are getting tied in a knot. One thing that always drives me crazy is the wedding food because I believe that weddings are just an another function without the luscious food. (Perspective matters).
Foods that are served during Weddings are an integral part of the celebration and that is the only thing people will cherish for after the event. No decors or sangeet will make a mark on a day after the wedding and to that extent, the wedding foods are given an importance. If you want to make it big then make your menu interesting and different. Hiring the best caterer will make it possible? No, there is more to it.
As the trend in all the arena is changing, wedding food without being an exception has changed in a bigger way. Here are some of the top wedding food trends you should know to make your wedding a big gig.
Food Trucks
Today, we see Food trucks as the coolest alternative to chaat center in every of the Urban weddings. You can get a huge attention from millennials as they see food trucks as something new in the crowd of Indian weddings. You can have one at your Mehendi night, sangeet party or on reception night.
Food trucks stand out by not serving usual foods like burgers and rolls. Well, it depends on the cuisine. Some of the popular food trucks are Super Sucker food truck, Sushi House Mafia and Bombay food truck. The food truck is gaining popularity because of its multi cuisine flavor and a great variety of options.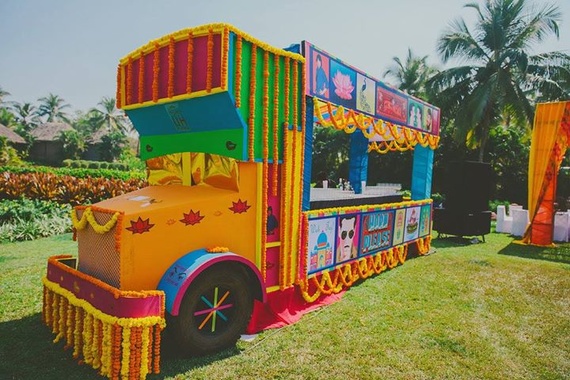 Wish to have a food truck at your wedding as well? Call Bro4u on 080-30323232 and we'll arrange the best one for you.
DIY Counters
DIY or Do It Yourself Counters were popular in the west but in the recent times, it is gracing Indian Weddings as well. DIY food counters are the live counters where you can make your own dish beating the stereotype of asking a waiter. Wanna make a drink? Do not like more spice in chaat? DIY counters are for you. It is like building your own salad bar and making your own plate.
Dessert Bars
A dessert bar will be your one-stop destination for desserts, ice creams, sweets, customized desserts, cup cake, kulfi, a lot of mithais, chocolates, artisanal kulfis with pasta and the yummiest, gourmet ice creams.
People will crave for more kulfis and so be sure to have flavors like malai, sugar-free malai, jaggery malai, Rabdi, Kesar, Pista and Khaaju Anjeer. You can also get to taste Gulkhand, Meetha Pan, and some really delicious cookies. Other crazy trends are Liquid Nitrogen Ice Cream Stations and popsicle counters. With dessert bar, you can make uncle-aunty and a younger crew go tangy and crazy.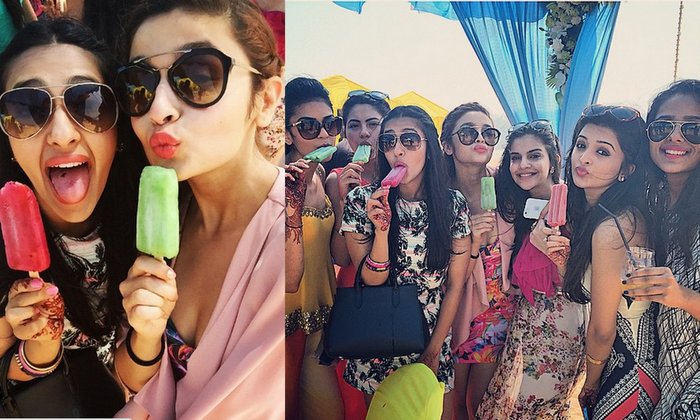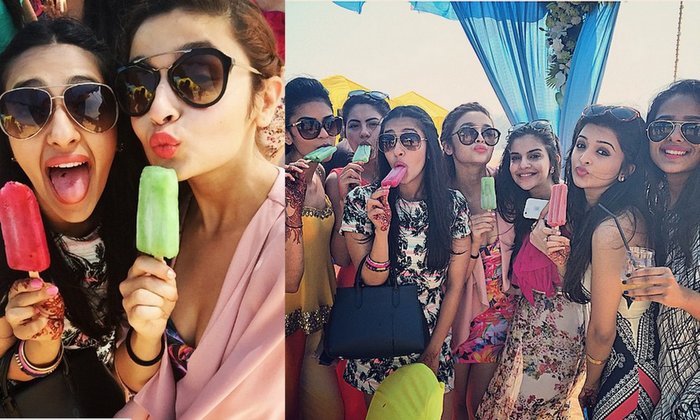 Interactive Menus
This trend is bringing out the true nature of marriage by proving that wedding is truly the peoples' event. Being creative in crafting the menu and engaging the food lovers in a different way is trending and is winning hearts in the event.
A great way to let people know more about the wedding crew. For an instance, you can rename the dishes according to your interest and you can add your bride's mother's favorite dish in the menu and surprise her. If it is your love marriage then you can include your girl friend's favorite dish or the dish which you had the most number of times together. Engage with your audience by renaming the food in your own way.
Two Flavored Multi Coloured Cakes
It is usual that caterers prepare a white classic cake for weddings and till date, it was the trend but now people are looking for cakes prepared with two or more flavors. Brownies, Cupcakes, Muffins and Ice cream Cakes can really move your audience and make them cherish your wedding food for a very long time.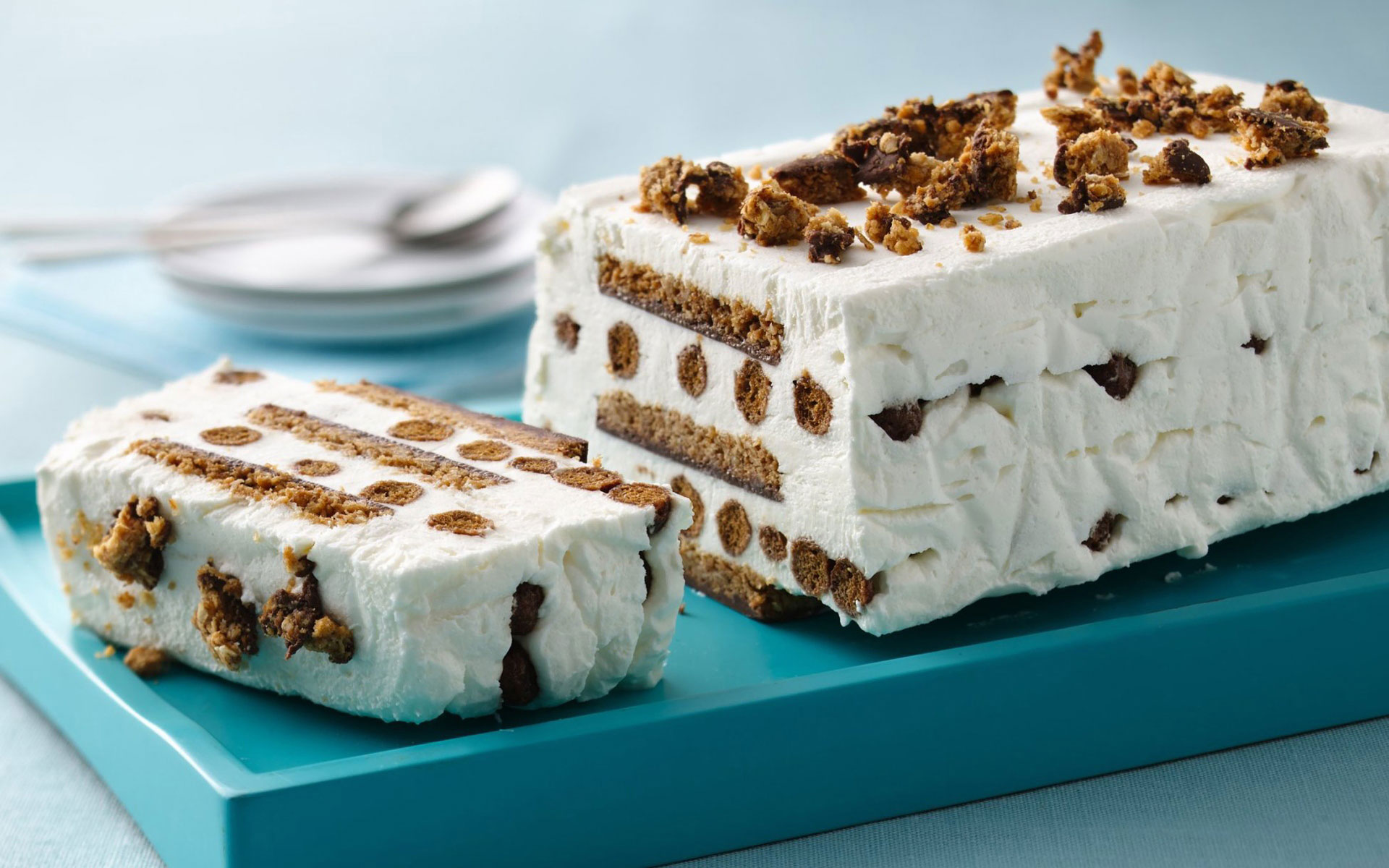 So, how did you like these trends? I think you must try at least one of these. If you are looking for that perfect wedding caterer then we can help you with the best caterers in Bangalore. We are a one stop store for Caterers (Both Veg and Non-Veg). We work with traditional and new-age millennials to best craft your wedding food menu. You can visit our website (www.bro4u.com), call us on 080-30323232 or email on reachus@bro4u.com.