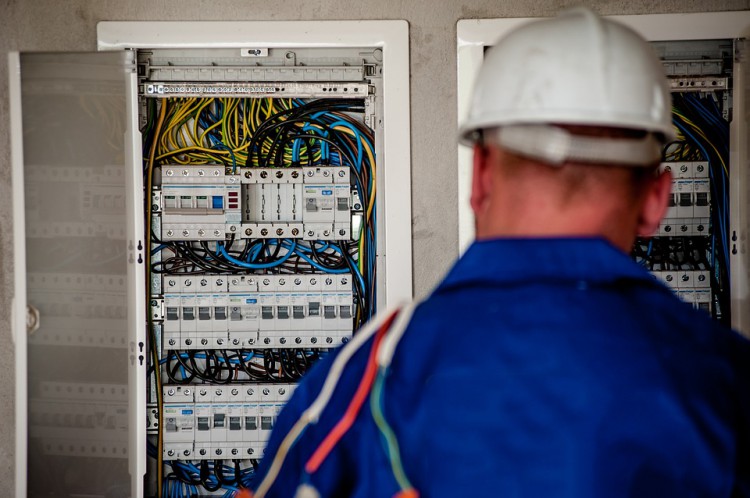 For your question, Do you need electrician services during home renovation, the answer is yes? Home renovation is not an easy task. And the project involves various developments. Are you looking to change the complete structure of your home? Yes? Then you need not only electrician services but also that of various handyman professionals such as plumber, interior designer, civil engineer, and architect. In this article, we focus on why house wiring during a home renovation project requires experienced electrician services.
Why Do You Need Electrician Services During Home Renovation?
Let us look into the reasons one by one.
Does the electricity go off when you switched on the vacuum cleaner? Is your home built a century ago? If Yes, then there are some electrical switches which need to get an upgrade. Also, the century-old electrical wiring needs to get an update.
If you have seen the electrical wiring in old homes, then the electrical wires remain hidden in the walls. In a similar situation, it is difficult to remodel your home. If the home renovation involves work such as the opening of ceilings or walls, then it is the perfect time to let the electrician work on house wiring for upgrades. But make plans for the future. Ensure the present laying of electrical wires and electrical systems meet the present day needs and for the future. You can have a chat with the electrician to determine your requirements and work as per the plan.
1. Number of Outlets Has Become Low
Has your family grown to include more members? Is that the reason you are going to build more rooms in the form of a home renovation? Then the requirements for electricity power must have grown. A home renovation project is just the right moment to include additional requirements in every room and wall. Every family will have various needs such as –
If your spouse is working from home, then the computers and printers need extra electricity.

If you have teenagers in the home, then they will need additional electrical outlets for video games and personal televisions. Not to mention the laptops.

If the women folk in your home are cooking for a large family, then the new kitchen appliances such as a microwave oven, fridge, and others will need more electricity. These are some reasons why you need electrician services during a home renovation.
2. Reasons For Electrical System Upgrades During Home Renovation
Are there minor arguments on the home regarding the use of extension cords? Do your children use multiple power strips every day? Then it is time to go for an electrical upgrade in the form of home renovation. An electrician work duties include designing extra outlets for your home renovation plan. This will help save you time. There are chances, that to accommodate your kid playing on the computer, you will have to switch off a home appliance. In a home renovation, the electrician permanently solves the problem of unplugging appliances to balance the home electricity problem.
3. GFCI's – Benefits of Hiring Electrician Services During Home Renovation
So, what is GFCI? The full form is Ground Fault Circuit Interrupters. These devices are a common standard in recent homes. They can turn off the electricity if a plugged home appliance gets contact with moisture or water. If your home is old, then this aspect may be missing. Just ensure that electrician services during home renovation project also involves this part. The device is mandatory to ensure the safety of your home members. Your local building codes may also demand the device to get installed during the home renovation. A home should remain a safe haven for family members. So, this aspect is one of the reasons to consider electrician services during a home renovation.
4. Do The Plugs of Home Appliances Fall From Outlets?
Let us imagine a situation. You plug an appliance into the electrical outlet. After some time, you find that the plug of the device lies on the floor. So, the outlets have become old. As per home safety rules, the electrical outlets should grip the plug end when you plug into the holes. The clip of the outlet has become old. So the plug has slipped and fallen on the floor. The situation can cause sparks, arcs and lead to fire hazards. It is time for an upgrade. In the home renovation process, the electrician can change these outlets to new models.
Old outlets and power panels will have limitations as they can cater only to limited power. In this era of smart home appliances, there will be a need for increased demand.
The Reasons You Need Electrician Services During Home Renovation?
Home improvement experts have specified on the types of electrical jobs a house owner can do. They have also given pointers on electrical jobs which a house owner should not do.
A house owner can install
Garden lights

Change and install fuses

Change light bulbs
Electrical Jobs A House owner Should Not Do
Replacement of light switches

Replacement of light outlet with ceiling fans

Install a new power board or extension cord

Alter the location of power points.

Repair electrical home appliances
Conclusion
There are some home improvement jobs better left to professionals. The 'some' involves electrician jobs and duties. Have you read the topic above? Yes, there are many people who need electrician services during home renovation projects. A decade ago, if you are in a similar situation, you would have to depend on referrals or listing websites for hiring an experienced electrician. Cut to the present, there are home care companies such as bro4u which have experienced handyman professionals in their payrolls. You can book a service in quick time on their app (such as the bro4u app), and request the electrician to come to your home. He will conduct a space inspection, and then have a discussion on the home renovation. Please note, many home care companies verify the handyman professionals before including their name in the customer service list.