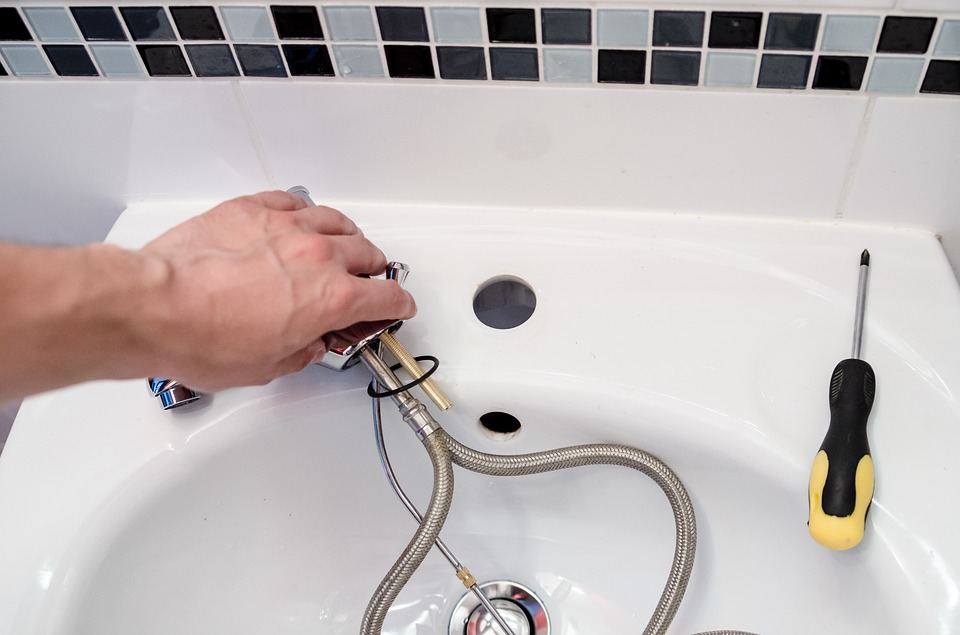 Is your better half constantly telling that your bathroom looks like a complete enactment of the scene from the 1970s? Has the cleaning service never been done on the old wooden cabinets in the bathroom and they need repairs? In a similar situation, your spouse is right about remodeling. The only factor is that you should hire a plumber for the renovation project. Yes, there are other handyman professionals necessary for the project. For example, carpenter, electrician, and plasterer. But in this article, we focus on why should you hire plumbing services for bathroom renovation project.

Why Should You Hire Plumbing Services For Bathroom Renovation?


By opting for professional plumbing services, you can feel assured that the job has been completed to perfection. Who knows? You can even save money from your budget.
Reasons to Hire Plumbing Services For Bathroom Renovation
The main reason is to prevent a mess. Yes, there are DIY videos by the dozen, books by the thousands on how to do plumbing work for the pipes in your bathroom. But please note, a crack occurs in the pipe in an unfortunate situation, when you do the plumbing work. What will you do next? The water comes out with full force. You do not have time to watch another video or read another article to fix the problem. When you hire a plumber for bathroom renovation, the drainage and disposal system gets a proper installation and inspection. Please note, in case of minor repairs, they will get rectified before they turn to major expenses.
Benefits of Hiring a Plumber


An experienced plumber who offers services for your bathroom renovation can make suggestions if the existing pipes are in good condition. Or do they need a replacement? In such situations, you can save money from future repairs.
Let us imagine a situation. You are in Hyderabad and plan to remodel your bathroom. Yes, you have hired an electrician, carpenter, but interested in doing the plumbing work for yourself. It is okay, congratulations. But do you have the necessary equipment and tools for the job? Now, the DIY method involves buying tools for the project and watching videos and reading articles. Do you need to do all these activities, when you can just complete the work by hiring professionals experienced in plumbing service?
How To Hire A Plumber With Ease

You can search on the internet for an online plumber by downloading the app of companies such as bro4u which provide doorstep repair services at the customer's doorstep. You can easily book a service within four minutes in the bro4u app. Hire the online plumber as per your convenient time. He can help you convert your existing bathroom into a new one.

How Plumbing Services For Bathroom Renovation Can Help You Save Money
Let us imagine, you want to add additional space to your bathroom. A mere ten feet on all sides. Then a plumber can help you lay down the drainage lines and water lines. Do you feel, that you will be able to handle this kind of tasks by the DIY method?



There are chances, that the water flow in the pipe has become low. The reason, there is a blockage. A plumber will know how to remove the blocks and make the water flow easily. Also, in the case of a bathroom renovation, the measurements and length of the pipe also need consideration. A professional who has decades of plumbing services experience can easily identify the measurements and then suggest the best plan regarding the pipelines for your bathroom renovation. This aspect is one of the main reasons why should you hire plumbing services for your bathroom renovation project.
Conclusion
We have touched a few important points on why should you hire plumbing services for bathroom renovation project. We plan to add more content in the passage of time. For information on any type of home appliance repairs and information,  keep visiting our blog for the most recent updates.
Are you searching for an experienced plumber for your home? Then do not forget to download our bro4u app to hire the best professionals in town.