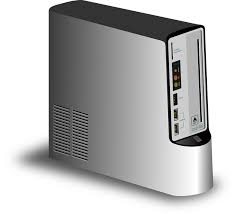 Yes. Bro4u does. Do you need the service in a short while? May be that is the reason you have asked the question. Does any company provide doorstep services for inverter repair in Bangalore? But one aspect of the question is that you have not provided the address of your home. No worries. Our vendors specializing in inverter repair in Bangalore are present in all areas of the city.
Are you a professional who works from home for your office? Then you have to complete the job on schedule. And the major helping tools for your job are the internet and inverter. And has the inverter suffered damage? Then you need to fix it in short time. So, do not waste time on referrals and other listing websites. Download the Bro4u app, install in your mobile and place a booking. Do you know that the booking can get completed in less than five minutes?
Does Any Company Provide Doorstep Services For Inverter Repair in Bangalore?
What are the benefits of booking professionals skilled in inverter repair in Bangalore?
You do not have to worry if the problem gets fixed for a temporary period or for a lifetime. The professional will fix the problem and clarify your doubts.
Our experts skilled in inverter repair in Bangalore can fix any maintenance and service issues connected with the appliance.
The app is very easy to use. It has already crossed 2,50,000 downloads in the triple cities of Bangalore, Hyderabad and Pune.
The booking process is very easy.
You can get access to the reputed inverter repair service providers in many parts of Bangalore free of cost. You can check their profiles, know about the ratings of every vendor near to your home and make the choice.
Every vendor (inverter repair) or any other service has to pass the verification procedure put forth by the Bro4u management team. Then their name gets a mention in the customer care list.
No hidden charges and no special additions of charges in the final bill.
You can book the service at your own convenient time and location from any part of Bangalore.
After you make the booking, the concerned technician will give a call to check the confirmation of booking. He will also enquire into your requirement and type of repair of the inverter.
On the scheduled time and date, the appliance will get fixed in short time.
Conclusion
Other than inverter repair, you can find reputed repair service technicians of home appliances such as washing machine, microwave oven, dishwasher, air conditioner in the Bro4u app. Please note that you can find top quality services of inverter repair in Pune and Hyderabad also. Bro4u is one of the leading online platforms where you can find only experts skilled in inverter repair.  Our vendors can provide services for various inverter brands such as Voltas, Exide and many more.