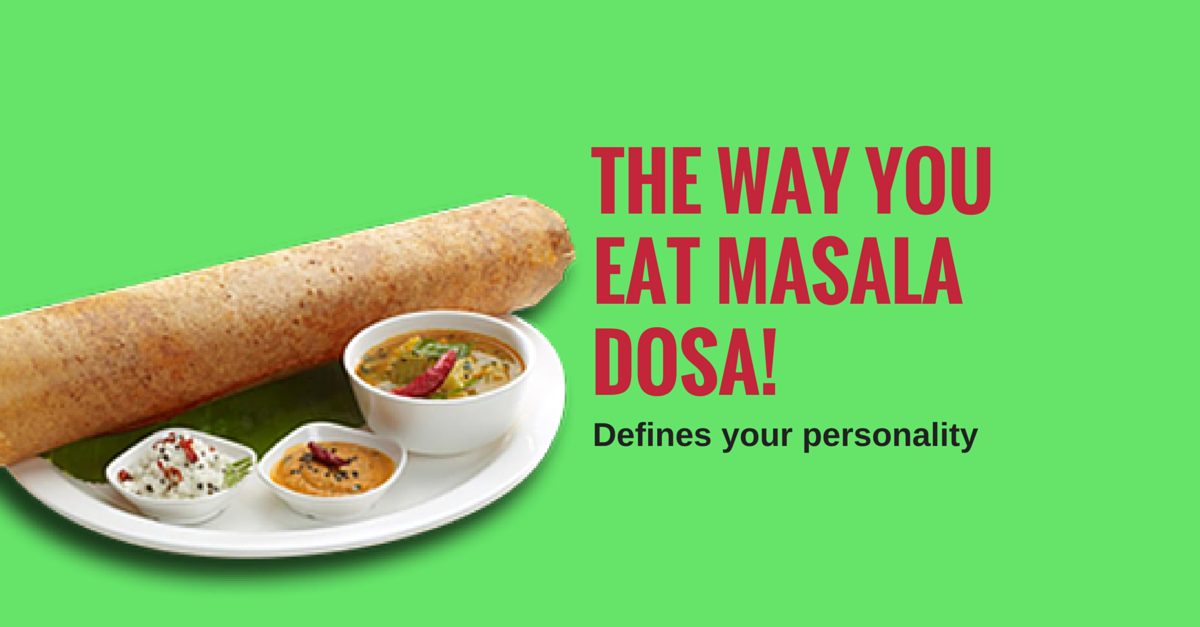 Who doesn't love Masala dosa? A perfect breakfast item to start your day. Especially in Bengaluru, every single hotel has an expertise in preparing the yummy masala dosa's. However, one study says that the way you eat Masala dosa defines your personality. Curious? Let's find out how masala dosa will tell your personality.
1. People who open the Masala dosa and eat it.
If you open the Masala dosa and eat it then you are an open book personality. Generally guys do this compared to girls. By eating Dosa like this, you are just portraying that who you are and how is your life to the society.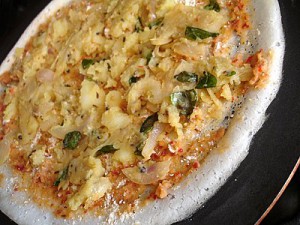 2. People who start from both end and approach the masala later.
In this case, you are optimistic and wait for the exciting things to come your way but sadly when that time comes you don't enjoy it to the fullest.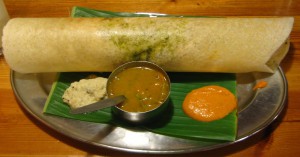 3. People who start from the middle and proceed to both ends.
You know how your life should be and in most of the case you are pretty much sure about your life and career. However, few people get stuck very badly in the worst part of their life. The thing to note among these people is that the tendency to burn out very early in their life is more.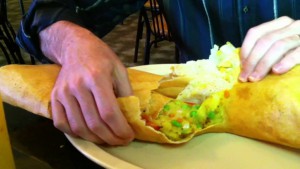 4. People who eat masala dosa making sure that the masala lasts for the whole dosa.
You are a perfectionist and at the same time lonely. These people are very rare who like to attain balance in their life. One cannot displease these people or even make them feel happy at the ease. They seem to be lonely as anyone can upset the balance of their life and they do not make the best company.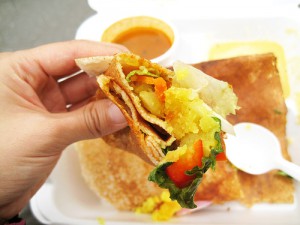 5. People who do not share and eat the Masala Dosa.
Here, you are very protective in the life. These people do not want others to interfere in their life and they are known to keep secrets in the life and hide the true nature for their benefits.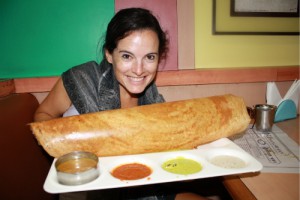 6. People who offer their first bite to others.
Here, you are over-friendly. They do all the things to be a part of the group and always think for the good of others. They are friendly in nature and bring the best out of all in the group.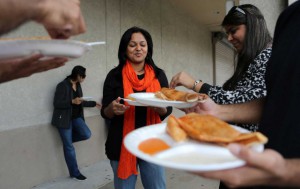 7. People who wait for the others to make the offer first.
Here you are a follower and a typical personality. They are unsure about the things in life and even though they have a brilliant idea, they hesitate to present directly but try an indirect way to communicate it.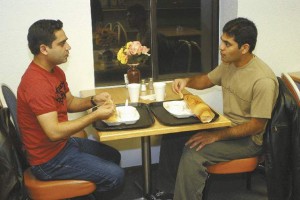 Next time when you sit with your friend to eat a Masala Dosa, just observe the way they eat it. Happy weekend!
[Book your home Services in Bro4u.com]
[Bro4u.com is an e-commerce marketplace for the wide range of services like the plumbers, carpenters, home cleaning, pest control, laundry and more. Visit the website here.]
Source: indusladies.com
Hope this article was informative. Make most out of your weekend while we take care of your service needs. We at Bro4u provide 50+ home services from laundry, plumber, carpenter, electrician, car wash, bike service and more to your doorstep. To all our readers on our blog, we have an exclusive offer on the Bro4u App.