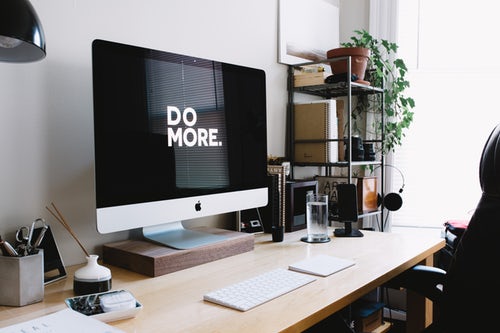 Although hiring a computer repair service may seem relatively straightforward, finding the right computer repair service company, could be quite challenging. In this article, you get information on how to hire a computer repair service in minutes.
While all is well in Googling the "best" computer repair stores within your given region, it's far better to ask for, rather than just picking a company straight off Google. However, hence the age we currently live in, which is all about the technical and digital space, we can still use search engines to our advantage to find people, companies, products and services. Although, when choosing to research a repair service company online, it's essential to check whether they have received good reviews. Many of the platforms give information on how to hire a computer repair service in minutes in search engines. Computer/Laptop Service Starts at Just 200 Virus Removal Hardware Installation
By reading through a service-oriented company reviews, one can easily tell whether a company will deliver an excellent service. Once you've picked a few options of services, should you have no recommendations and can only find options online, you should check how professionally they advertise their services too. Another thing to do is to check how fast a technician can assist you, whether it's over the phone or in-store.
Getting a few quotes to compare prices before you dive into paying a substantial price for the repair of your computer, also won't hurt. Upon finding the best quote, along with ensuring that the repair company offers optimal service, one must also ensure that they are ready and able to assist you immediately. You can also ask the companies customer care executive if it is possible to arrange or hire a computer repair service in minutes. Please note, a good technician should be able to identify the diagnostics of your computer, whether it's a laptop or desktop, within minutes.
How To Hire a Computer Repair Service in Minutes
What to Look for in a Computer Technician
Computer repair services can be offered to you by either an established company or a technician that works remotely for him/herself. While one can't say that hiring a technician from a company, rather than a freelancing technician is better, it is more trustworthy, as any technician who belongs to a company, also has their company's reputation to uphold.
Computer service companies are extremely aware of the importance of training their technicians to deliver high-quality work in a timeous manner. Today, where the work environment/ daily duties cannot commence without your computer. That is why computer service companies are taking the time-to-quality factor of repairing customers' computers, very seriously.
If you can imagine your car breaking, the first thing you'd reach for is your phone to call a car repair service, and due to a car being an important part of our everyday lives to get from one place to another, car service companies are very time-conscious about their work. One's computer can thus, be recognised as important as your car. You can't be without it, which is why you need it repaired immediately.
A computer technician must be prepared to identify the problem at hand and find a solution for it within a few minutes, to ensure the customer remains at ease. Being assured that your technician knows what he's doing, and can deliver your computer back to you quickly, will also aid in the trust you form with that specific repair service company.
Help the Computer Technician Help You
If you're visiting a technician in-store and you don't have your computer with you, or you're calling him/her for a consult on your computer's condition, you want them to act as fast as they possibly can.
It means that they must know what's wrong with your computer beforehand. It is especially the case if you have a desktop, which you're unlikely to bring with you to the computer shop unless the technician asks you to. In this case, you can assist the computer repair service company with details on the model and current condition of your computer. By providing them with a brief description of your its condition, will allow them to conclude what the problem is. If you're more technically advanced, you could also send them screenshots of your computers' diagnostics, which can be found in your 'task manager', 'control panel', 'device manager' or 'system viewer'.
By sending them screenshots regarding the status of your computer, they will also be able to establish the problem faster.
Should your laptop/desktop have fallen or endured a liquid spill such as coffee or water, you will have a hardware issue, which is something they predominantly specialise in.
Most computer service repair companies can also be hired to fix network issues on your computer, compatibility issues, assess your operating system and physically fix or replace existing, yet faulty hardware.
The Benefits of Hiring the Right Computer Repair Service Provider
With the advancement of the digital age, especially incorporated with the internet, tech has reached more people in the world than ever before. Today, technicians can be hired to repair many different devices. When it comes to computers, however, it's best to find a professional computer repair service company that specialises in the repair and advancement of computers.

There are many benefits to having your computer's hardware, software, system and network status checked every now and again. Not only will it allow technicians to identify or predict problems faster, causing less damage to your computer, but it will also prevent it from breaking altogether.

Having a professional computer repair service company assess and repair your computer, will provide you with many essential services in one go, which means that your entire computer will be analysed, to ensure that everything is updated and running at a smooth, fast and harmonious pace.

With a qualified professional taking care of it, you won't have to worry about someone causing damage to your computer, as professionals are equipped with technical competencies in fixing computers.

Hiring the right computer repair service provider also allows for a technician to have the correct tools to fix it, as per the model and brand of your thereof. Once a technician checks it, you also won't have to worry about sending it in for repairs anytime soon.

With a professional fixing your desktop/ laptop, you will find that comparing quotes, could turn out to be much more cost-effective. It will also assure that your data will be protected, that you'll receive a warranty on the repair service, as well as have an annual maintenance arrangement check-up set in place, to assure the prevention of your computer breaking in the future. Computer/Laptop Service Starts at Just 200 Virus Removal Hardware Installation
Quick Tips to Hire a Computer Repair Service in Minutes
Again, it's a simple step to follow, for ensuring that you're picking the right computer repair service company, for an optimal repair service.
Check whether the repair service company has on-site support
Did you know that a technician can check your computer from his/her computer by "quick viewing" your computer's functionality status on their system? It will save both you and the technician a lot of time.
Check the cost of the computer repair company's services
Comparing quotes is, apart from reading reviews, the best way to pick a repair company, as you'll be able to tell what the average price is, avoid hiring an inexperienced company and avoid overpriced services.
Check whether the company has a service guarantee and valid credentials
If the computer repair service company has a warranty and valid credentials, you will be assured that the company is established and qualified to do a good job.
Solution For Your Computer Problems
Are you in a similar situation where your computer needs repair? Shall we give a quick best solution? Download the popular bro4u app and hire qualified, verified computer repair experts in your city within four minutes. The best advantage, you can make the technician come to your home or office at your own convenient time. You can fix your computer problem in quick time by this method.
So, have you read this article on how to hire a computer repair service in minutes? To gain more information on other problems, such as getting rid of ransomware in your computer or identifying signs of laptop battery failure keep visiting our blog for more details.