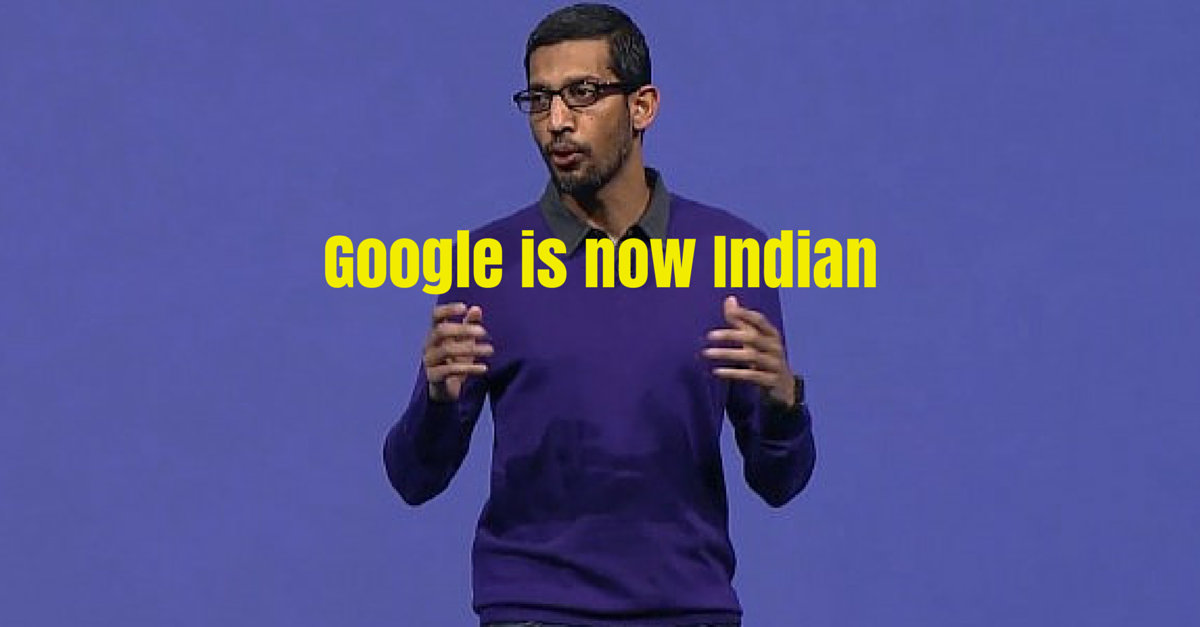 Google is now Indian
Google announced its new CEO, Pichai SundaraRajan and world's eye is on this Indian genius. Google is now separating its core business and it's horde other ventures into a constellation of companies that would be a part of the larger company called Alphabet. The founder and CEO of Google, Larry page will be the CEO of Alphabet who will be replaced by Mr. Pichai as the new CEO of Google. Computer/Laptop Service Starts at Just 200 Virus Removal Hardware Installation
Here's the 5 things you don't know about Google's new Indian CEO Mr.Sundar Pichai!
He's a man behind the Google Chrome
Google was mainly known as the search engine until Sundar Pichai thought to have their own browser. He started at Google in 2004 eventually lead the creation of Chrome which had surpassed Microsoft's Internet Explorer as the most popular browser in U.S.
Brain behind the innovation in Google's consumer products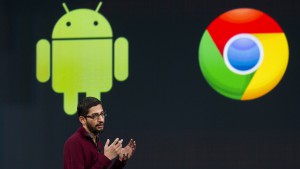 After the success of Chrome, Pichai took over Gmail and Google Docs and in 2013 he took the responsibility of Android perhaps the most important division at Google as company competes with Apple for mobile supremacy. In 2014 Mr.Pichai became the company's product chief bringing services like Gmap and Google+ to his credits.
Larry Page's most favorite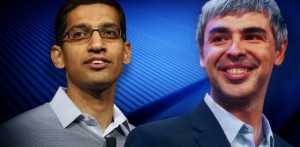 Page said in his blog as " Sundar has been saying the things I would have said (and sometimes better!) for quite some time now, and I've been tremendously enjoying our work together," and somewhere also said that  "I know he deeply cares that we can continue to make big strides on our core mission to organize the world's information." Computer/Laptop Service Starts at Just 200 Virus Removal Hardware Installation
He is the Google's out of box personality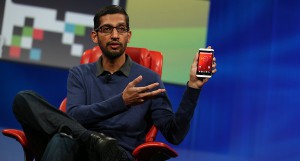 Google Caesar told to Business week, "I would challenge you to find anyone at Google who doesn't like Sundar or who thinks Sundar is a jerk," With 50,000 employees, planning the things with vision is definitely a challenge. The way Mr.Pichai execute the things is a lesson for the next tech generation.
The company's first non-white CEO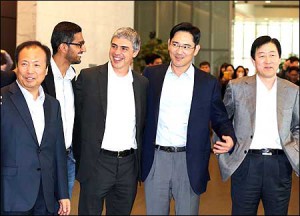 Chennai Born Mr. Sundararajan Pichai is the first non-white CEO of Google. Graduated from IIT kharagpur, flyed to America to study materials science and semiconductor, though eventually dropped out but today he joins Satya Nadella as one of the few finger counting Indian born CEOs in Silicon Valley.
Yes Mr.Pichai have made us proud and now Google is Indian.
Source: time.com
Thanks for your time
To Book Home Services in Bengaluru, Visit Bro4u.com
Hope this article was informative. Make most out of your weekend while we take care of your service needs. We at Bro4u provide 50+ home services from laundry, plumber, carpenter, electrician, car wash, bike service and more to your doorstep. To all our readers on our blog, we have an exclusive offer on the Bro4u App.