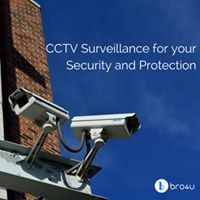 Bangalore is tending to lose its cool quotient with national crime record bureau – NCRB's report saying that it is the second highest susceptible city in the country for crime and robberies. While the city ranks number one in robbery and dacoity cases reported in the country, it stood second in the number of cases reported for murder and kidnap. Computer/Laptop Service Starts at Just 200 Virus Removal Hardware Installation
With 670 robberies reported last year – ahead of Delhi (522), Bangalore Mirror reports yet another robbery case of a Young Doctor in Bangalore looted by her cook in Jayangar on Sep 21, 2016. A 26-year-old doctor Pratibha Jain was tied up by two people who barged into the house and her cook bound her hands and legs to steal gold jewelry and cash from the cupboard.
Cook Dinesh Kumar was working in the house for last two years, close to the family hatched the plan to rob the house knowing that Dr. Pratibha was home alone as her parents were on holiday in the U.S.
This is just one case reported which is a true witness for the robbery that is happening in Bangalore. We leave to office thinking that our home and our loved ones are safe out there but reality is quite frightening. Yes, we report the case to police, an enquiry happens and a culprit will also be caught but what is the guarantee that it will not recur again?
Safety of our loved ones is our responsibility. It may not be possible to control the robbery but you can definitely capture the culprit on CCTV Camera.
Why you should install a CCTV in your Home?
It acts as a threat barrier. CCTV systems are a great manacle to potential thieves. A home or office protected by a closed circuit security system will not encourage the culprits to take risk and invariably they choose to go somewhere else.
It helps you in easy detection. With the help of CCTV footages, you can easily know the culprit and catching him/her becomes no task.
Remote monitoring is a great advantage. Keep an eye on your home from your office with CCTV systems controlled by remote using Internet via phone or laptop.
CCTV brings a secured feel and a reduced fear of crime with its various options to ensure your home security to its fullest. Computer/Laptop Service Starts at Just 200 Virus Removal Hardware Installation
---
If you are planning to install CCTV for your home, we can help. Get connected to Bro4u's trusted technician for an easy CCTV installation. Charges will be minimal and within your budget. For more info, visit Bro4u or call 080-30323232.
Hope this article was informative. Make most out of your weekend while we take care of your service needs. We at Bro4u provide 50+ home services from laundry, plumber, carpenter, electrician, car wash, bike service and more to your doorstep.
Reference: https://thegandernyc.com/best-home-security-camera-system-consumer-reports-with-dvr/