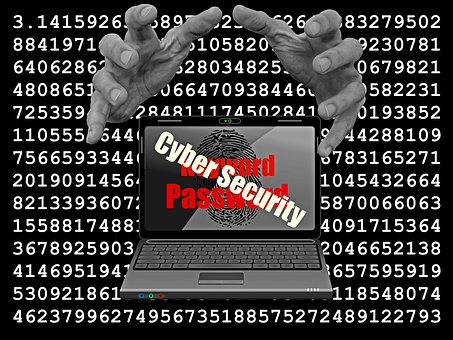 The entire globe has gone digital. So, you need to exercise caution while doing online transactions. The reason, spyware can be installed in your system. So, when you make the transactions online, the spyware can transmit the passwords to another party source. The result, you may have to part with your hard earned money. In this article, we focus on how to remove spyware from your computer. Computer/Laptop Service Starts at Just 200 Virus Removal Hardware Installation Computer/Laptop Service Starts at Just 200 Virus Removal Hardware Installation
Spyware
This unwanted guest can take many forms. In normal terms, it is a software used by hackers or criminals to gain entry to your computer or laptop to find data. Every information stolen will be used for criminal purposes. Your computer can get affected with spyware when you visit unwanted websites, download illegitimate software or check spam emails. Do you notice signs of spyware on your computer? Then read this article on how to remove spyware from your system.
What Is The Next Step?
The first answer, which you give and it is also right – use antispyware. Usually, spyware is also included in malware. If you have a proper security system in place, then it will act as your first line of defense and prevents the computer from getting any threats. If you have proper security, and still have doubts about the presence of spyware, then please read the entire article on how to remove spyware from your laptop or device.
The steps to be followed are as shown below
1. You Have To Disconnect From Internet
You should close every browser as well as applications. Do not forget to log off your email. In short, you should put an end to the internet connection. In case, you are connected via an ethernet cable, just detach the card from the computer.
2. Do The Normal Uninstallation Method
You can start with the easy route. Go to Control Panel and move to the Add/Remove Programs list. Check for any unwanted programs. Highlight them and make use of the Remove button. Now it is time to reboot the computer.
3. Before Making The Internet Connection Again
Ensure that the spyware does not enter when the connection is made into the internet. You should reset the browser as well home pages. Do not forget to take off the undesirable website list off your Trusted Sites Zone.
Are you connected via WiFi in Windows 10 OS? Then follow the steps
You need to go to network connections in the Search option. Then choose 'View Network Connections". Now check for unwanted applications which you have not installed on the computer. You have to right click and select the Disable/Enable option.
Do you have the Windows 8 version? Then
Press the Windows key. The Start interface gets opened and you can also type 'Wireless."
Now go to Settings to view the list of Wireless settings
Now click on Wireless Communication On or Off.
4. Prevent Adware/Spyware
Have an eye on programs you install on your computer. Ensure that your browser security is up-to-date and follow the spyware prevention tips.
5. AntiSpyware
Run the entire scan of your computer with the present antispyware. It should give a clean result.
Now, make use of the free version of Malwarebytes. Even if the antispyware has bypassed the unwanted guest, this tool can remove not only the threat but also prevent similar occurrences on your system.
Conclusion
These are some steps on how to remove spyware from your computer. Yes, you can easily follow the steps and remove the spyware. However, please check on your requirements. If you do online transactions and digital payments, it is vital that you install a proper antispyware and antivirus system in place. So, it is better to get the guidance of an antivirus expert and then make the decision. Use the bro4u app to hire a computer repair expert not only for software maintenance but also for hardware. You can get any problem related to computer repair fixed with ease via the bro4u platform.