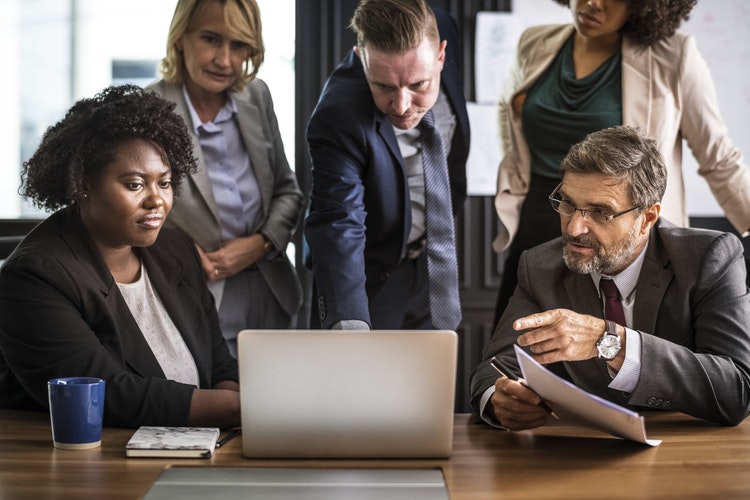 In recent times, it has become a fad to own a computer or laptop. A decade ago, there was the cybercafe, which you used to frequent for various purposes. The main reason, because you did not own the personal computer or laptop. Now computers have become common in normal Indian households. But you need to do computer maintenance procedures as per the instruction of manufacturer. To keep the appliance in top working condition. There are times you may need the help of a computer repair expert to solve any problem. At the present time, a computer gets used for –
Educational purposes – Gone were the times, when people used to watch Doordarshan for UGC programmes. That was two decades ago. Now, even a student can opt for virtual classes from any of the international institutions in a world. He/she can login at their own favorite time and take part in the program. Virtual programs are the order of the day to gain an international degree.
Work – There is hardly a company or business in recent times, which does not use a computer or laptop
Personal Use – You can use it for various purposes, such as usage of webcam to speak with a far-off relative.
Entertainment Hub – Gone are the days when television and radios were the only source of entertainment. You can use the personal computer to view movies, music videos. You can also  download your favorite programs. Computer/Laptop Service Starts at Just 200 Virus Removal Hardware Installation
So, we can term personal computer as your non-living companion in all walks of life. Like all electronic appliances, you need to keep it in good working condition by regular computer maintenance.
Computer Maintenance : Reboot Computer
Before following any of the steps mentioned below, kindly ensure that you reboot the computer.
1. Delete Temp Files
Everyday you work on the computer, opening many pages of various websites. So, temporary files get stored on hard drive. The more you have temp files in your computer, the slower your computer will become. Deleting temp files from your computer will enhance the performance of your computer.
Yes, you may opt for the Disk Cleanup option. But, it is impossible to get every file deleted in the directory. Computer Hardware experts specify on the removal of files manually. It is very easy. Put your cursor in the Start menu. Now type %temp% in  the search option. For the Windows XP, you can use the run option and type the same words. Remember to press the Enter button, and the temp folder will open. It is possible to delete all the files in the Temp folder by this method. Yes, there are files you cannot delete. You can use the skip option.
2. Free Hard Drive Space
You have a good RAM in the computer, but it is vital to have at least 200 MB to 500 MB free space. The computer needs to have space for the temporary files.
3. Scan For Malware
One of the most common problems faced by computer owners. The computer gets slow, and every drive has less space. There are many types of malware such as computer viruses, Trojan horses, worms, spyware and many more. Every computer owner installs a antivirus scanner. But new forms of malware get introduced, and the security goes for a toss. If a spyware gets installed in the computer, then you can face loss of confidential data. In similar situations, you need to prefer the services of a computer expert professional. He/she can eliminate the viruses. They can then install the updated program that can protect your computer from future attacks. The computer maintenance and service problems get solved at one session.
Most important tip – Ensure that you do not have two anti-viruses in the computer. They may start interrupting the daily processes.
4. Update Windows
Do you have all the latest Windows updates installed in the computer? And also please check if the browser plug-ins stay up-to-date.
5. Update Your Drivers
Do you see videos, listen to podcasts or read a page having many photos? Then check if the software programs stay updated. Out-of-date programs can cause slowness and disruption of your work. Computer/Laptop Service Starts at Just 200 Virus Removal Hardware Installation
Conclusion
Mentioned above are some computer maintenance tips from the geek. It is very easy to book a computer service for repair in many cities of India. The reason – emergence of home repair companies. Usually, they provide doorstep repair services and have more than 50 services in their customer care list. All you need to do is to download their app and book for the customer maintenance service. You can schedule the booking as per your own convenience. It is not only the maintenance part which gets fixed, but every kind of problem.