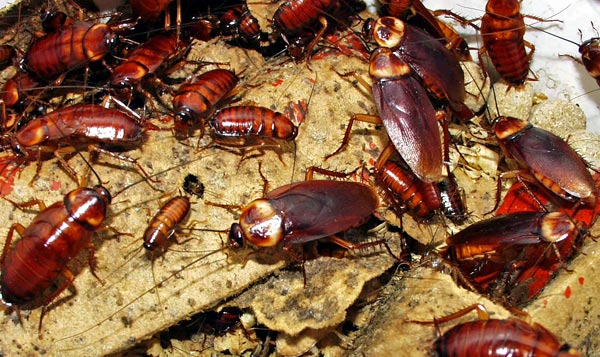 Do you believe that he had 26 cockroaches in his ears?
He was in utter sense of ear pain. From a week he was suffering but never dared to walk to a doctor. With time, pain got increased and when he reached to a stage where he could not hold it anymore, he went to a doctor. With all dull face and low voice he said that he will die soon from this severe ear pain.
Doctor with all patience checked his ears but could not find anything. But this patient was literally crying like a baby out of pain. Then doctor put battery light into his ears and found a mustache of a cockroach. The very next moment it was a clear indication that there was a cockroach in his ears.
Doctor informed the same to patient and also said that it has to be removed immediately. This made patient even more panic and he started requesting doctor to remove it immediately. Saying yes to him doctor got ready to remove the cockroach. Prior to that when scanned, doctor was shocked to see a female cockroach with 25 baby cockroaches in the ear. Totally 26 cockroaches had made home in his ears which was the reason for that immense pain.
Doctor immediately operated and removed those 26 cockroaches. Patient was laughing with relief seeing those family of cockroaches. People witnessed this incident in china. Patient was 19 year old Lee, Doctor is Yang zing and that great hospital name is ksiobin.
Ahh what an incident. You guys please stay away from cockroaches and other pests.
To book pest control in Bangalore, Visit Bro4u.com
Hope this article was informative. Make most out of your weekend while we take care of your service needs. We at Bro4u provide 50+ home services from Pest Control, plumber, carpenter, electrician, car wash, bike service and more to your doorstep. To all our readers on our blog, we have an exclusive offer on the Bro4u App.