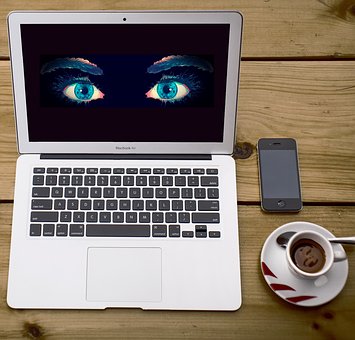 If there is one factor which bugs every laptop and computer owner all over the globe, it is the presence of spyware in system. Yes, it is true. A spyware in your computer can be your worst dream come true. There are many spying software that can be downloaded to your computer. Then every work you do on the system will be monitored. In this article on how to identify spyware on your computer, we give valuable tips. The content is focused on not only locating but also preventing these unwanted guests from gaining access to your device in the future.
Do you have a similar doubt? Someone is spying on you? Maybe, you are an entrepreneur in Bangalore, who runs a washing machine repair firm. By following steps mentioned in this article, you can get rid of the spyware for good. Computer/Laptop Service Starts at Just 200 Virus Removal Hardware Installation
How to Identify Spyware On Your Computer?
Your computer or laptop becomes slow when you open programs or process tasks. If you want to save files, the job takes time.
When browsing a page, you have to close several pop-up windows
You get redirected to other websites in the browser than the one you wanted
New toolbars appear in the web browser
You find new icons at the bottom of your screen
You find that the homepage of your browser is different.
The search engine you had set on your browser has changed
You find that several keys in the laptop or computer do not work
You get error messages on the screen
Third-party software
The other names are virtual network computing (VPN) or remote control software. Now, a third party can monitor or view the activities you are doing on your computer. But yes, the software has to be installed on your computer.
The first task you have to do is to check the start menu for the running programs. You can move to All Programs and then look for TightVNC, GoToMyPC, LogMeIn, RealVNC, VNC and others. They may be installed in your computer.
In case you find any of these programs, then someone can monitor your activities from afar. The programs will be running in the background.
Check The Ports
As you know, ports are connections for data transfer. If spyware is lodged in your system, then a port will be open for enabling the data transfer.
These are some signs on how to identify spyware on your computer. Unknowingly, your computer or laptop will perform actions such as advertisement or collection of confidential information or it can change the entire configuration of your device.
How Do You Prevent Spyware From Getting Installed In Your Computer?
You should never click on links that are present in the popup windows. As per computer experts, pop-up windows can be by-products of spyware. A single click can install spyware software in the system. Do not forget to click the X icon in the popup windows title bar instead of the close link inside the window.
You should always convey "NO" when getting unexpected questions on a webpage or while you browse the internet. There are times you may have to download a software program from a third party website for completion of tasks. So, be careful. Use words such as No or Cancel. To close the dialog box, click the X icon only on the Title bar.
Be careful when you download free downloadable software on your computer. While downloading, check on the website URL. They should not be fake resemblances of a brand website.
Please do not browse on websites or download software programs from unnamed websites. Very late you will realize, that you have exposed the system to spyware.
Be wary of email links which suggest of installing free antivirus software in your system. In normal terms, the email can do the opposite, that is, install spyware in your system. Computer/Laptop Service Starts at Just 200 Virus Removal Hardware Installation
Conclusion
So, have you read the article on how to identify spyware on your computer? You can also read the article on how to remove spyware from your computer. In case, you have followed the instructions and still not able to get the desired result, it is time to opt for the services of a computer service expert. You can with ease hire the best professional via the bro4u app. The booking process hardly takes four minutes, and you can fix the problem in short time.