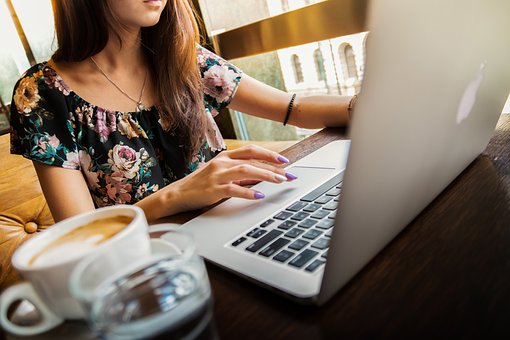 You are in an emergency to book the train tickets for your family to go on a vacation. Suddenly, many pop-ups come on the screen, making you lose your concentration. You have never seen so many pop-up ads on the screen. Also, since you have to make a digital payment, you are afraid, if the laptop has become prone to spyware or other phishing attempts. So, you first check if the website you are on is genuine. Then you close all the pop-ups and then complete the booking task. Now, you check on the internet on how to remove popup ads from your computer and have landed on this page. Congratulations! We will give the relevant information where you can uninstall the programs and make your computer only a storehouse of genuine information and files.
Pop-Ups
Yes, even in this era of best antivirus suites and best software, adware and popups are still available. They are annoying unwanted guests on the screen. The reason – they ask for your email address or make you subscribe to freebies, bonuses, content, websites or other benefits.
You may have your own favorite browser. A few favorites are Firefox, Chrome and even Internet Explorer. There are some who like Microsoft Edge Which comes with Windows 10. Let it be any browser, everyone hates annoying pop-ups. If you see a pop-up once or twice then it is okay. But persistent pop-ups can make you feel angry. It will be a frustrating experience, and in this article, you get information on how to remove popup ads from your computer.
Uninstalling PopUp Ads
In normal situations, popup ads would have installed a program in your laptop or computer. Yes, you have to check for malicious programs. So, the first step will be to remove any unwanted program that has got installed on the computer.
Are you interested in uninstalling the program responsible for the popup ads? Then click the Start button, now click on the Control Panel menu.
Windows 8
Are you using the Windows 8 version? Then you have to drag the mouse pointer straight to the screen right edge. Now find Search in the list and then look for Control Panel. Or you know the other way around. You can go to the bottom left corner, check for the Start button. Now, you have to get to the Control Panel.
Have you opened the Control Panel window? Then click on Uninstall the program option in the Programs category. Are you using the Classic View of Control Panel, then you will have to double-click on Programs and Features icon.
How To Remove Popup Ads By Uninstalling Programs
When the screen is displayed, then uninstall the following programs –
YoubeAdBlocker 1.2
TheBlooccker 1.3
AlllCheapPeruiCe 5.2
Plus-HD 1.3
CouponMeApp
Video Player
TubeAdblOCkER
Media Player 1.1
Websteroids
BetterSurf
Quick Share
BLoCkTheADApp 3.2
ScorpionSaver
Key-Find uninstaller
WatchItAdBlocake
Savings Bull
HD-Plus 3.5
Remarkable
Start Savin
Media Watch
SupTab
HD-Professional-HQ
Re-Markit
Feven Pro 1.2
HD-Plus
You can also check for any recent unknown program that has been installed on your computer. If you have to look into the recent programs, you can click on "Installed On" column to locate the program by the date.
Depending on the program that has installed the adware or pop-ups, you will have a name on your computer. Have you completed the step? Then this is the best way for how to remove popup ads on your computer.
Don't you find any unwanted programs on your computer? Then kindly go the next step. Computer/Laptop Service Starts at Just 200 Virus Removal Hardware Installation Computer/Laptop Service Starts at Just 200 Virus Removal Hardware Installation
How To Remove Popup Ads On Your Computer
In this topic, we are going to talk about Windows 7, 8 and 10 while browsing the web. Any web browser, be it Mozilla, Chrome or Internet Explorer has an in-built feature which can prevent pop-ups from appearing on screen. So, you have to ensure the blocking feature is activated.
How To Block Ads on Firefox
Kindly note the following steps:
Do you find three horizontal lines on the upper right corner? Then select Preferences. Now, choose the Privacy & Security Panel. Now look for the Permissions Section. You can see a box situated next to Block pop-up the section. Ensure it remains unchecked so that the pop-up blocker remains disabled.
There are chances, you may want to allow popups from your favorite websites. So if you go to Exceptions, you can fill the dialog box with the website list from where you want the pop-ups.
How To Remove Popup Ads on Google Chrome

Just open Chrome on your computer.
You can easily make the top three dots on the right side corner of the browser.
Now go for Settings
In the bottom, you have to click Advanced.
Now go straight to Privacy and Security and click Content Settings
Do not forget to click on Pop-ups and redirects.
You can allow the Settings to be Blocked or Allowed.
However, not all pop-ups are spam. As is the norm, even genuine websites display content in popup windows.
How To Remove Popup Ads In Internet Explorer
Although many do not use the Internet Explorer in recent times due to limitations, the new Internet Explorer 11 has its own pop-up blocker. This feature always remains activated by default. Internet Explorer has features to modify settings as to which sites can allow pop-ups and also notifications.
You can open Internet Explorer. Now ensure to click on Gear icon. The icon is also known as Tools or Action menu. And it is present on the upper right-hand corner. Now go for Internet options.
The next step is choosing the Privacy Tab ( if it is not active). All the options in the tab will now be visible. In the bottom, you have the section named as Pop-up Blocker. It has two features – checkbox and button.
The checkbox is always activated by default. You can switch on and off. For disabling the popup blocker, it is easy. You just need to click on the box. For activation, you have to put the check mark on the box and click apply.
Conclusion
As already mentioned before, a program you have installed may install another without your knowledge. And the programs which create these sort of ads (popup) are known by the name of Adware programs. We have already mentioned in the first part of the article on how to uninstall these kinds of programs.
You have done every activity listed in this article on the browser. But still, you find the pop-up ads. There is every chance of a malware or virus on the computer. To ensure you make the antivirus scan the computer. You only have a free version. Then check on the best antivirus software as per your requirement and download the recent version (free). There are times when the popup ads do not get removed by any activity. This is when you should doubt the presence of a virus or malware in your system. So, kindly seek the assistance of a technician skilled in computer repair via the bro4u app to set right the problem.
Please note, that we plan to add more content to this article in the future. On different browsers such as the Opera and Safari. Keep visiting our blog for recent updates.
If you want to know the info on graphic card failure and power supply failure in your computer, kindly visit our website.