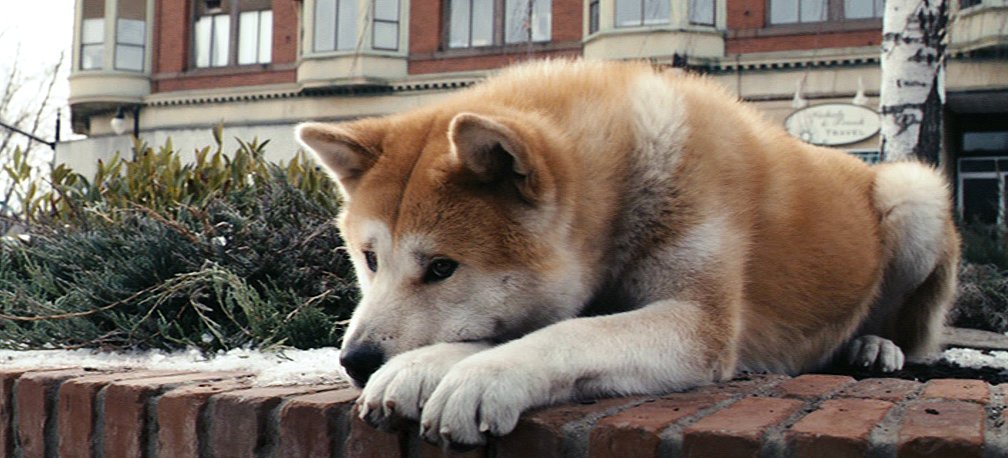 One late night in the railway station a man named Parker gets down from the train and while walking on the platform, a cute little buddy finds him lifting his fore legs. Astonished Parker fell for its innocence and with joy he takes it in to his arms and kisses it with care. He tries to talk and the way it sees him makes him go emotional and again he cuddles it with extreme love. But what was it? Angel?
Yes it was a true angel sent by almighty just for Parker and that 'it' was a tiny innocent male puppy dog which was so awesome that one could not take their eyes from it.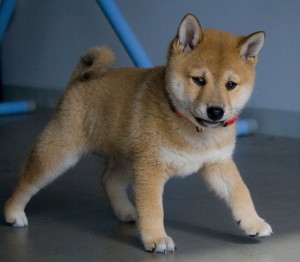 However at the next moment Parker gets to know that the dog was lost in the crowd and then he enquires with the station master but finds no answer. With no options left he happily takes him to his home and puts him in a room on bed and as soon as he comes out of the room, he finds his wife Alen and Parker didn't wanted her wife to know about the Dog and hence he takes her to the bedroom. Puppy watched them going and lights got off one by one.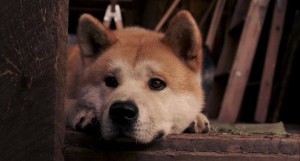 The lonely puppy waited for parker in the dark but not for long and rushes  to their bedroom and starts licking the feet of Alen. Scared Alen screams  and shouts at parker for getting the puppy to home and more importantly  for not informing her about this. The super cool Parker consoles her and  takes puppy to the outhouse and feels immensely bad and sorry for what  happened and puppy spends that night in the outhouse.
The next morning Alen takes the picture of puppy and orders Parker to post this in public areas so that the true owner comes and takes him away. The disguised Parker takes the puppy and leaves the home to post that photo. On the way he meets his Japani friend and by looking at the locket in the puppy's neck, he names him as Hachi which means fortune in Japani language.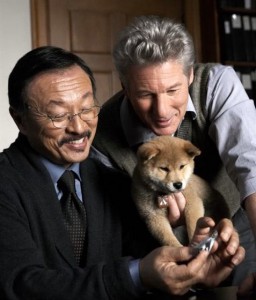 Parker returns home with Hachi and again Alen fights with him for naming the dog thinking that the dog would stay in their home permanently. She calls to dog adoption centre and while talking she sees her husband playing like a child with Hachi and the bond between them eventually made her to accept Hachi as one in their family. Parker started spending most of his time with Hachi and with days, their relationship grew stronger and Hachi is now an adult dog.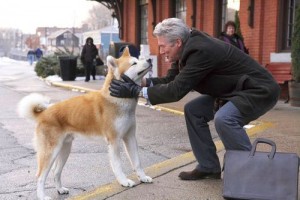 Parker was basically a musician and a professor by passion. He used to  take a train every morning to the music school and returns by the same  train in the evening. The only companion to him to the railway station is  hachi. There were no single day Hachi didn't accompanied parker and it  was very surprising for the people over there.
The days passed like this and for Hachi, Parker was the life and nothing was  important to him other than parker. One fine day, as usual Parker boards the  train in the morning and Hachi accompanies him but in the evening Parker  do not returns. Hachi waits and waits till the midnight but he never returns.  May be he won't.
Yes he won't because he went to that city from where no one returns. Yes Parker died due to sudden heart attack.  Who has to say this to Hachi and if told, can he understand that and accept the reality? Sometimes we also fail to.  Parker's family left the city but Hachi daily went to the station and waited for his master with a small hope that he will return. From summer to autumn and autumn to summer the only thing Hachi did was to wait for Parker in the station.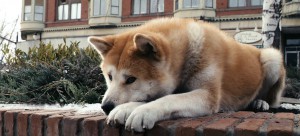 After a decade, on the tenth death anniversary of Parker, Alen comes to the city where they lived to see the grave of his loving husband Parker. While returning she comes to the station and what she sees makes her to burst into tears. The same Hachi grew older, sick waiting in the same place for his master. Alen with tears in her eyes rushed to Hachi and cuddles him and said
"Parker was my husband; he carved my life with love. There is reason for me to wait but why did you? Just for an immense love and the faith he had on you?"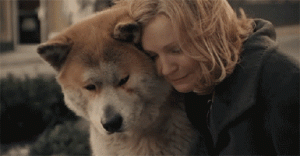 Alen leaves but Hachi never and he waited for 10 long years before he closed his eyes and today if you go to that station, there is no Hachi but you find the statue of it which is made as a tribute and to spread its loyalty and faith to the coming generation.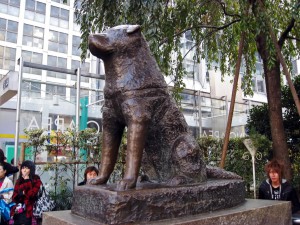 Truly Dog is a Man's Best Friend.
Take Care of your Dog
Credits: Hachiko Movie
A humble try to convey the story to everyone who has not watched the movie.
Hope this article was informative. Make most out of your weekend while we take care of your service needs. We at Bro4u provide 50+ home services from laundry, AC repair, Plumber, Cake Delivery, electrician, car wash, bike service and more to your doorstep. To all our readers on our blog, we have an exclusive offer on the Bro4u App.
---
A DOG WAITED FOR 10 YEARS FOR HIS DECEASED MASTER – A HEART TOUCHING REAL STORY.